Automatic touchless car wash machine for Perbadanan Sisa Pepejal Caw Nilai Malaysia wash station grand openning.
Contact: info@shuifuinc.com | +86-13736460260
Congratulations! Cheers!
With the effort by SHUIFU installation engineer on duty of after-sales department(Mr.mei), the AXE OVERHEAD Touchfree automatic car wash machine finally finish its installaion.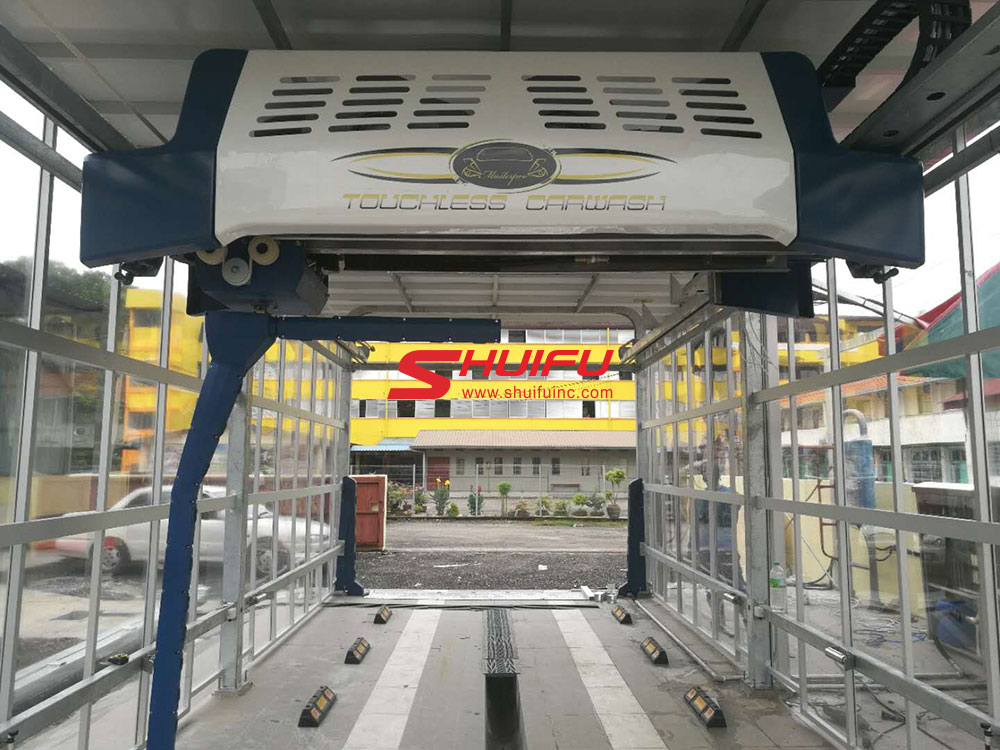 From now on, Perbadanan Sisa Pepejal Caw Nilai Malaysia wash station will have the features of:
Intelligent fully-automatic operating systems, 24 hours self-service card reader payment system.

Smart 360 technology for fast cleaning every corner of vehicles

Intelligent liquid dispenser for apply presoaks, tri-colors foam, shampoo, wax.

Innovative suspension system with effortless rails.

Unique embedded fast dry/blower system.

Digital voice security alarm system.

Faulty self-checking system.

Automatic collision avoidance.

One key anti-frozen system.

E-Chain Utility Routing.

Staple Open Wash Bay – without overhead design, no floor steel for customers load car easily.
And based on this laser wash fast automatic contactless car wash machine, the people around Perbadanan Sisa Pepejal Caw Nilai Malaysia can easily enjoy the touchless wash services. Washing prices and packages are selectable, customizable according to the preconfiguration on the system.

With the features of Lavafoam/Presoak/HP water/Wax Rain/Integrated Dryers the in-bay carwash operators can win and expectable high revenue.
Best wishes for car wash station in Perbadanan Sisa Pepejal Caw Nilai Malaysia.
SHUIFU CAR WASH CHINA.
---
HANGZHOU SHUIFU CAR WASH EQUIPMENT CO.,LTD
Mr Michael.He
Email: info@shuifuinc.com
Mobile/Whatsapp: +86-13736460260
Skype: hbklove8
http://www.shuifuinc.com/
https://www.facebook.com/shuifucarwash/
Address: QianNong First Road No.2, Qianjiang Farm, Xiaoshang District, Hangzhou City, Zhejiang, China
TAG:&nbsp&nbsp&nbsptouchless&nbsptouchfree&nbsplaserwash&nbspcarwash&nbspmalaysia&nbspPerbadanan Sisa Pepejal Caw Nilai&nbspchina&nbspmachine&nbspsystem&nbspautomatic