Fully-automatic Tunnel Conveyor Car Wash System

Model: SHUIFU-TUNNEL | Brand: Shuifu | Manufacture Country: China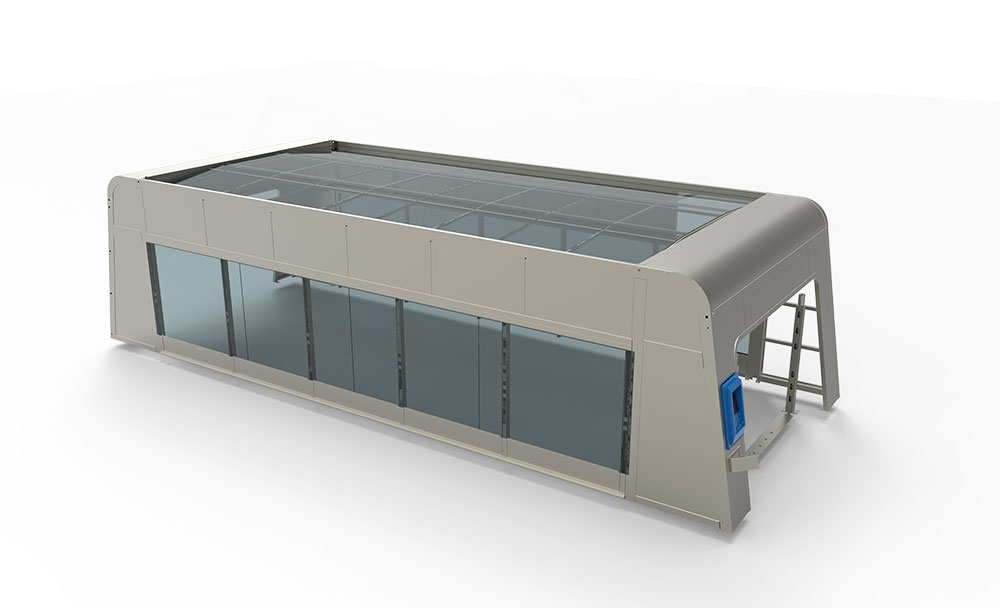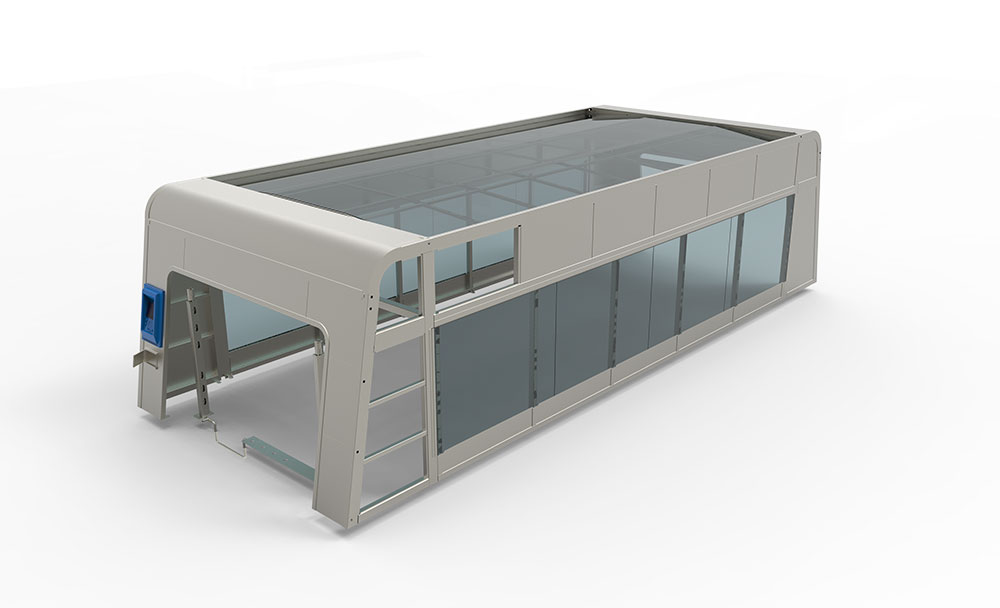 Wash Tunnel Video
Special High Pressure Water Wash Tunnel With Lavafall only available in SHUIFU
Brief of Wash Tunnel
SHUIFU Automatic Wash Tunnel with 9 brushes allow 3 cars washing in tunnel Simultaneously, 1 minute to finish per car washing. 0.1KWH water & power means high return on investment, it can wash 300+ cars daily without stop.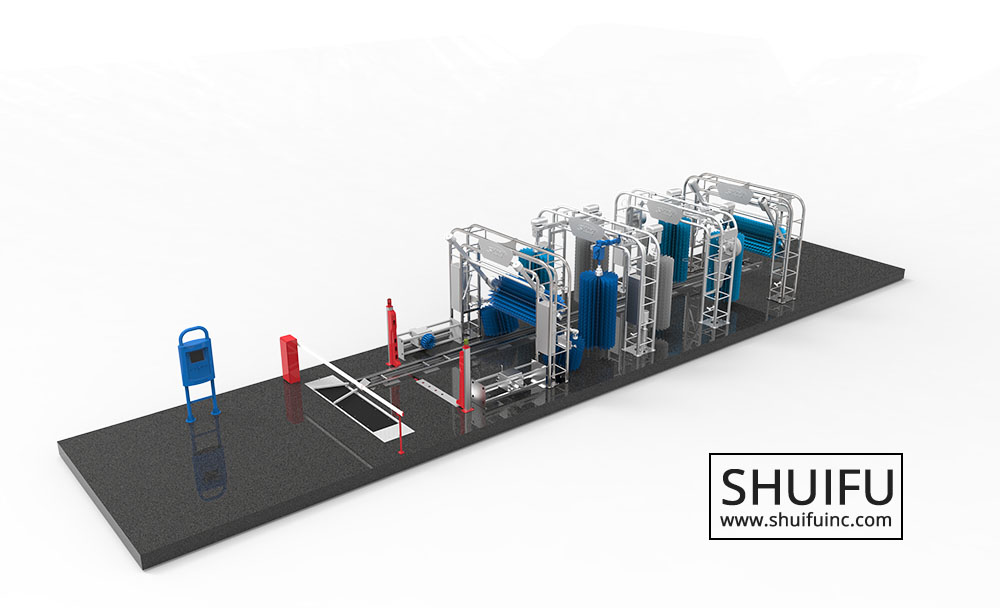 Wash Tunnel Features
Auto conveyor

Underbody

High-pressure water

1 Top Brush

2 Wheel brushes

2 small brushes

4 vertical brushes

Wax arch

Lava foam arch

4 fixed dryers

Led indicator screen


Foamfall feature of SHUIFU Wash Tunnel, With special detergent Foamfall/Lavafoam, the car paint can be intensively cared.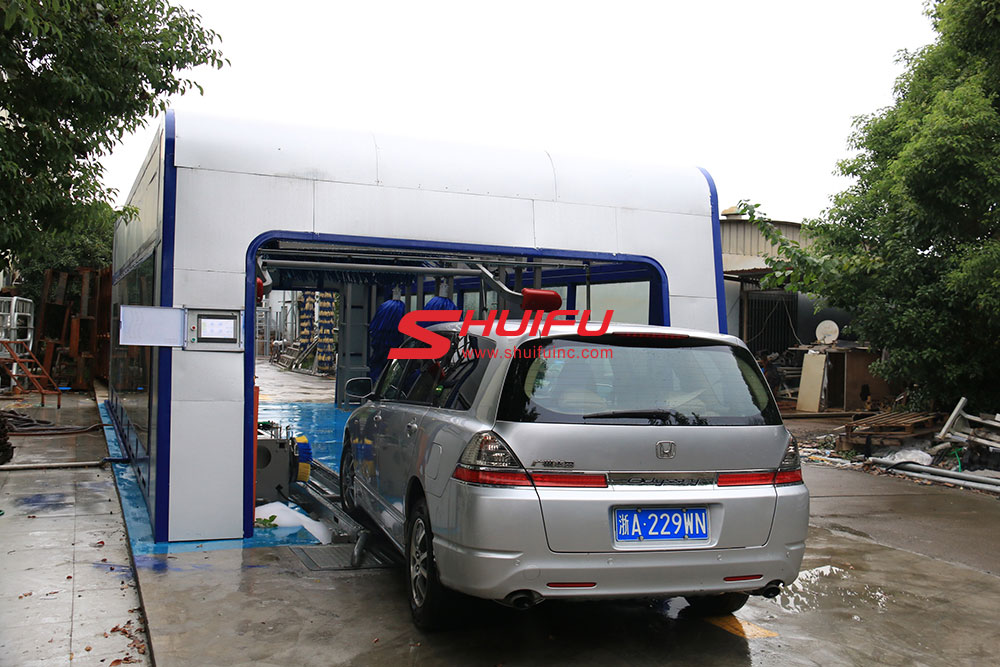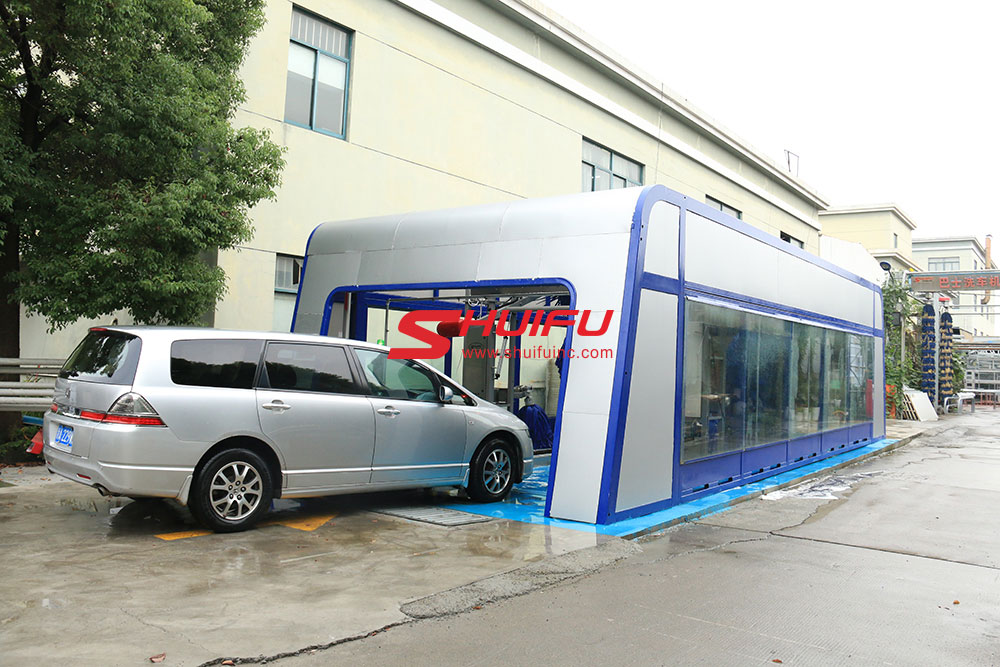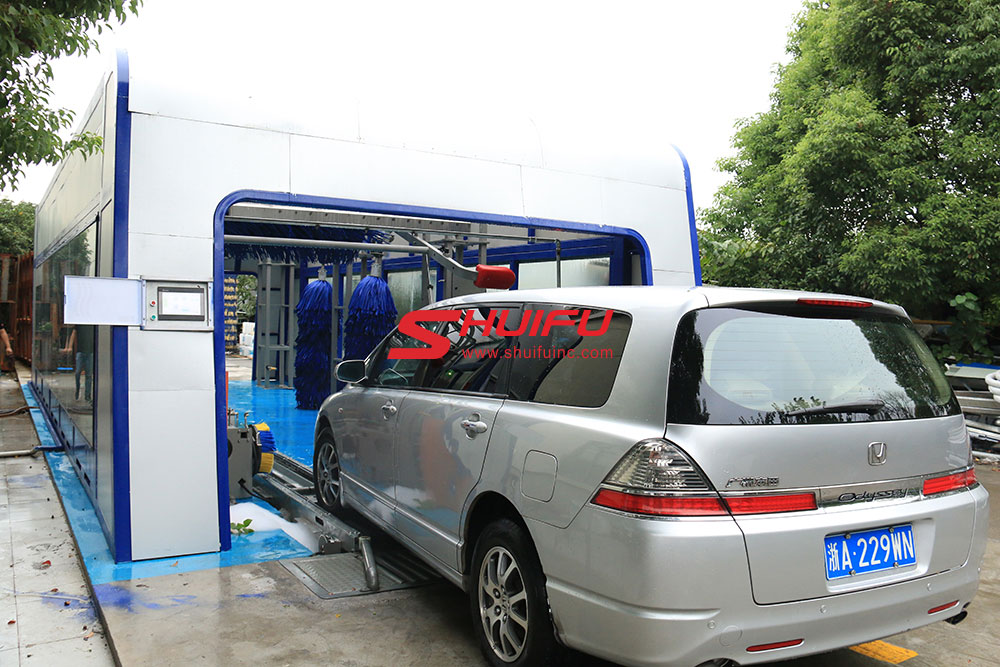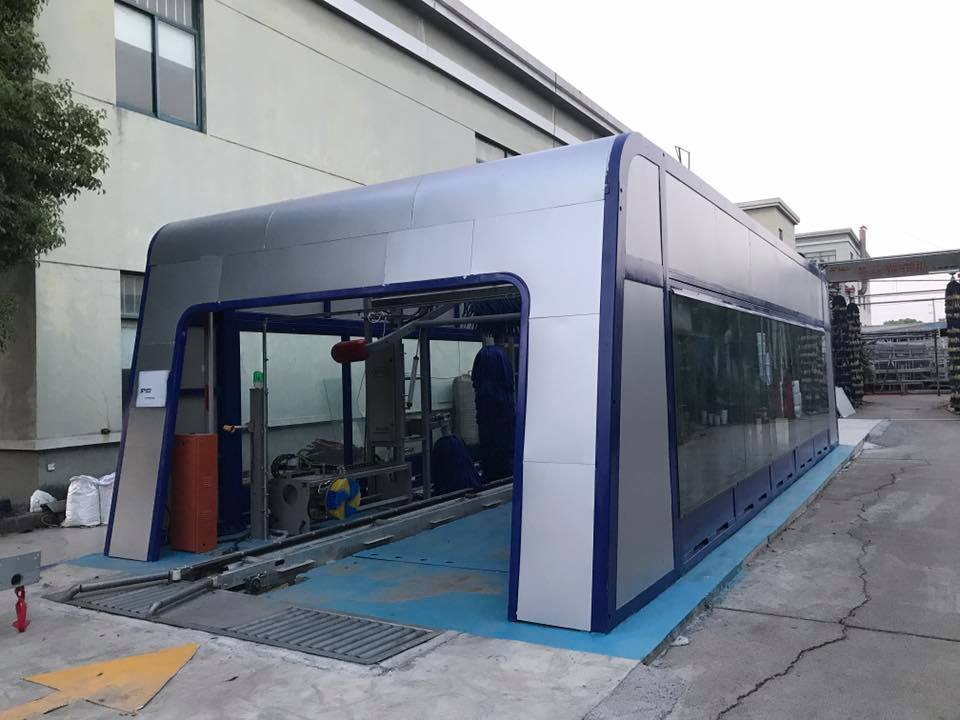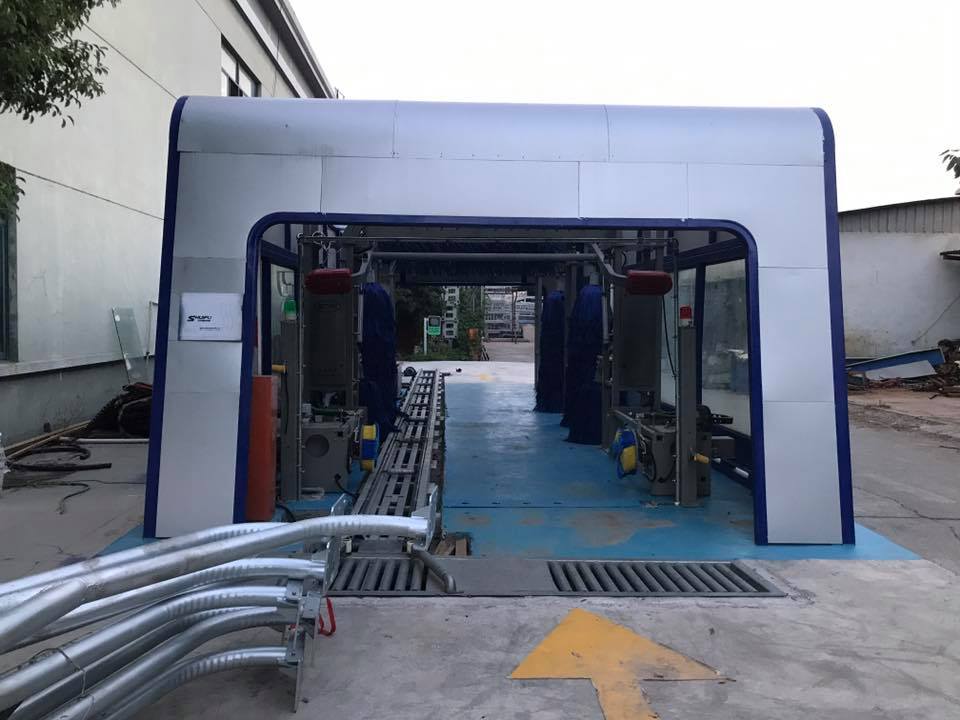 Closed secure frame & cover for protecting the washing station, avoid unexpetected dangerous risks.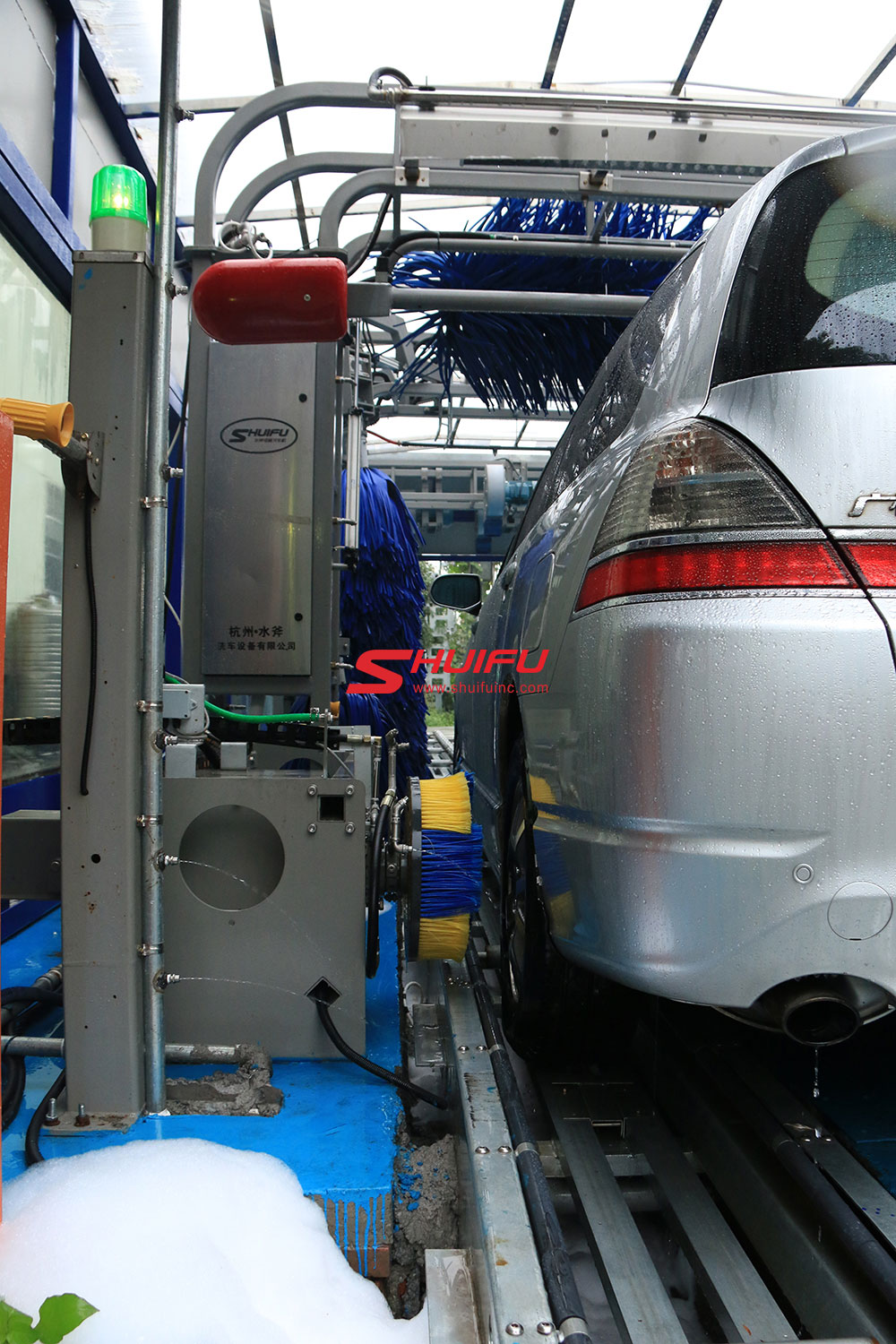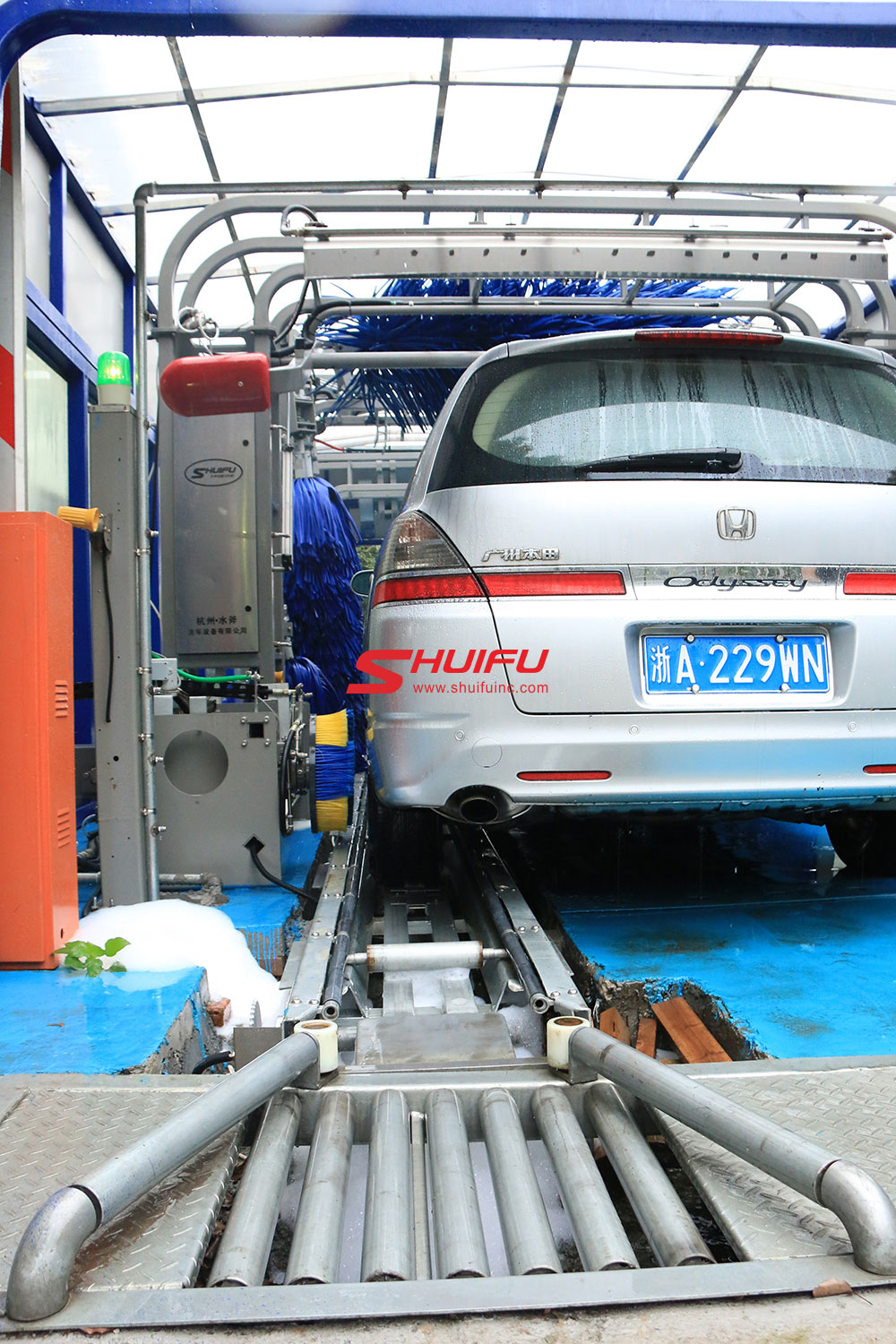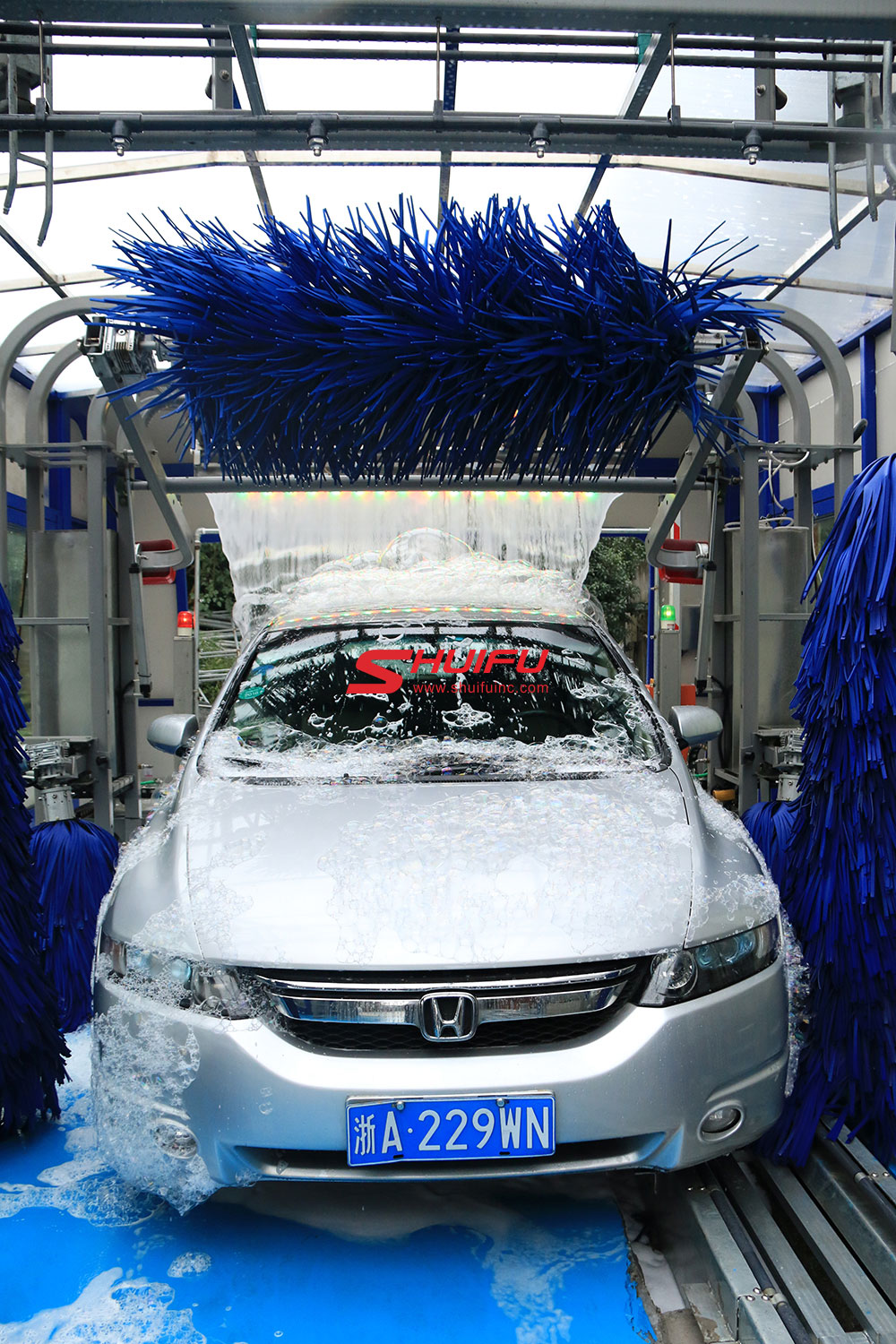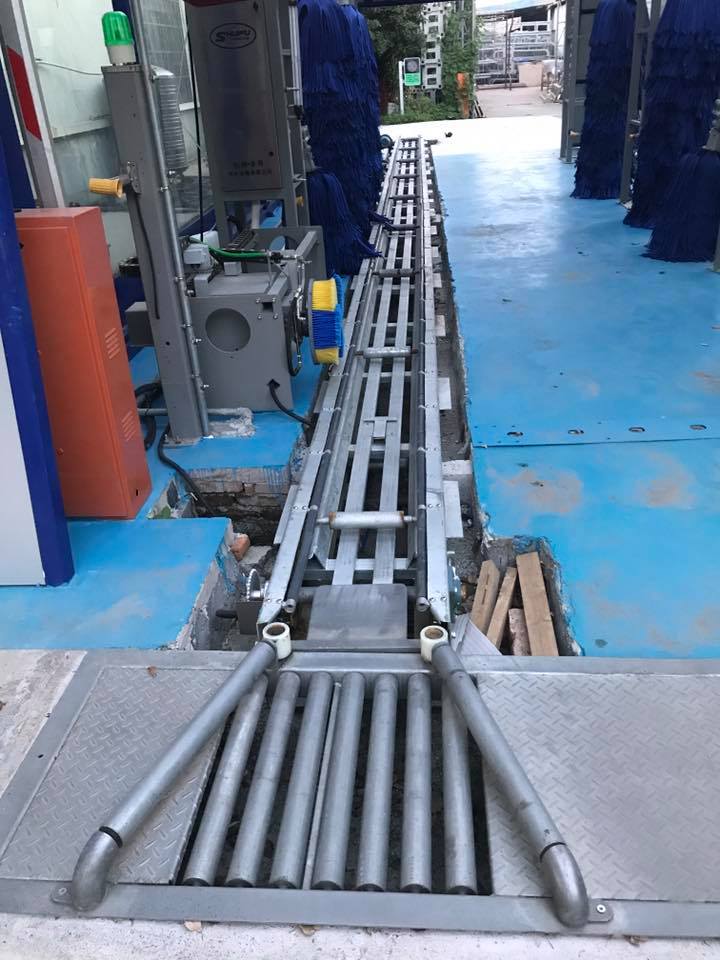 Auto conveyor as a vessel to move the cars forward, work together with Fault re-corrector to push car in the driving lane.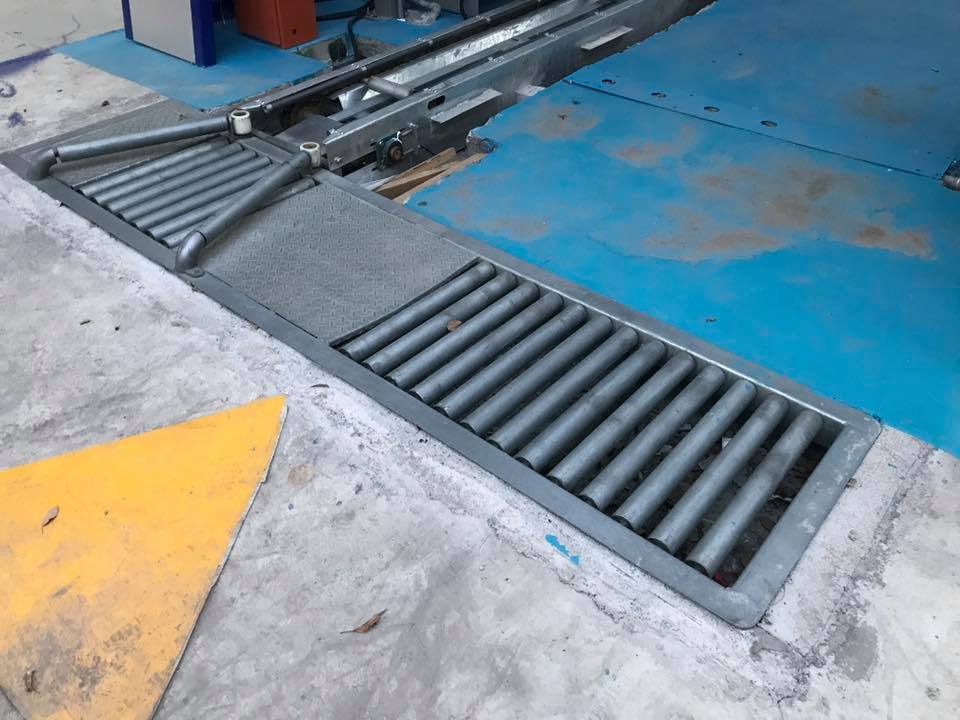 Fault re-corrector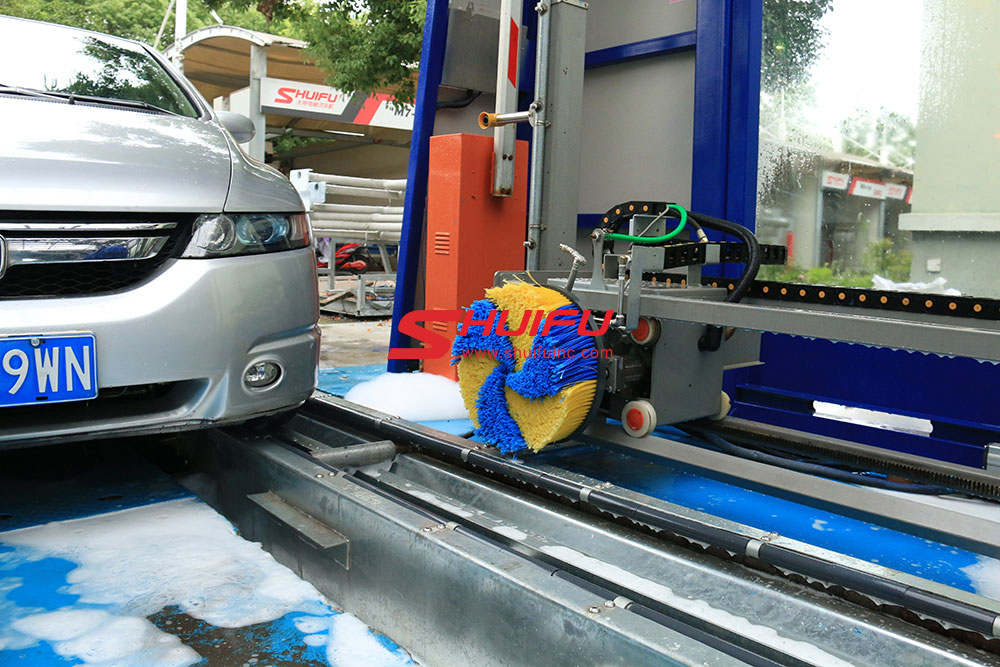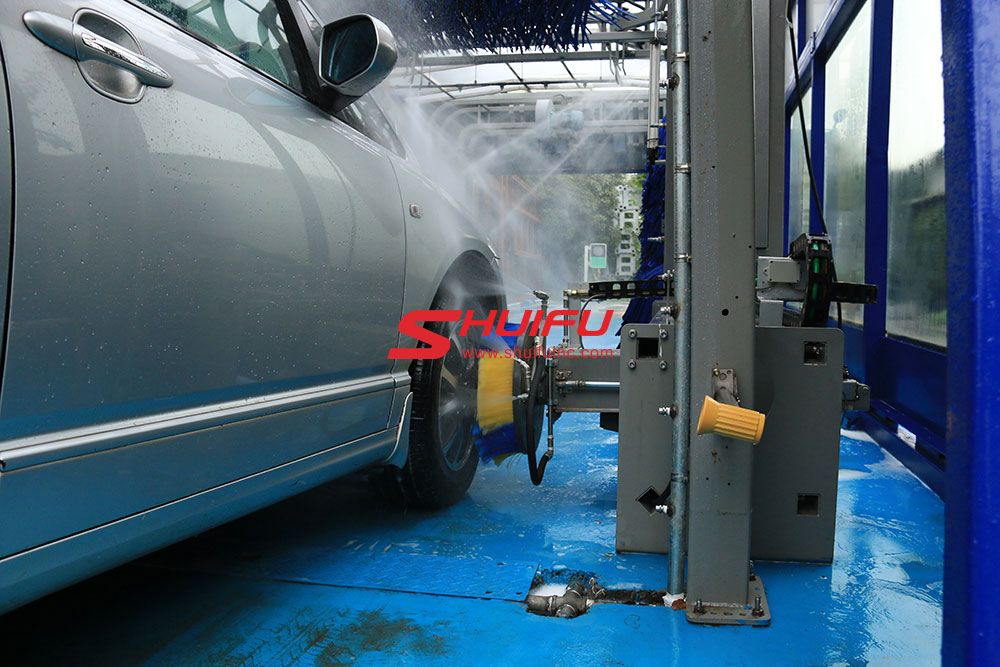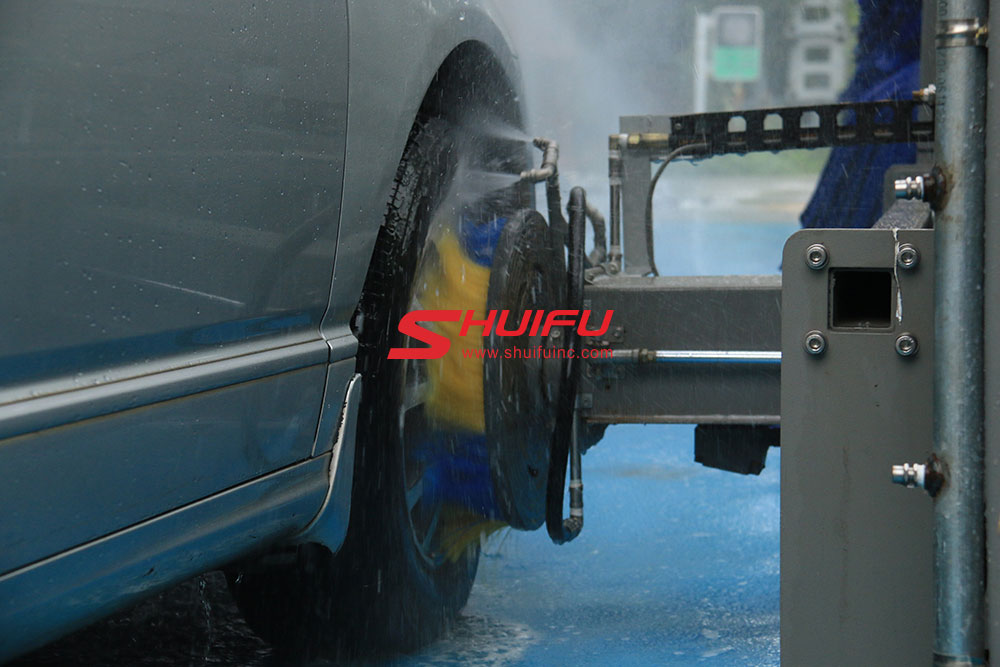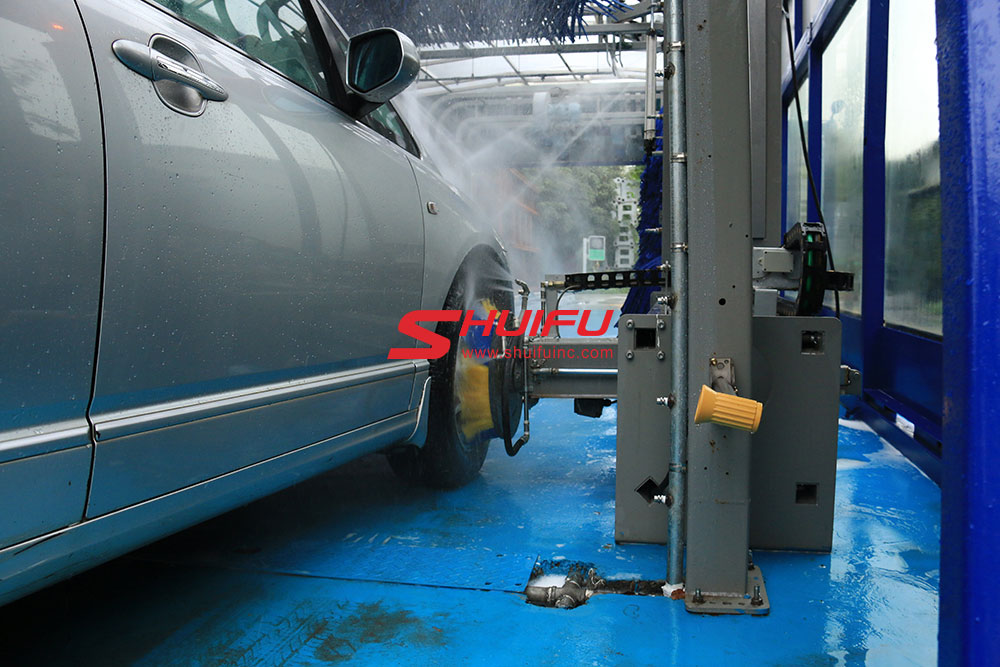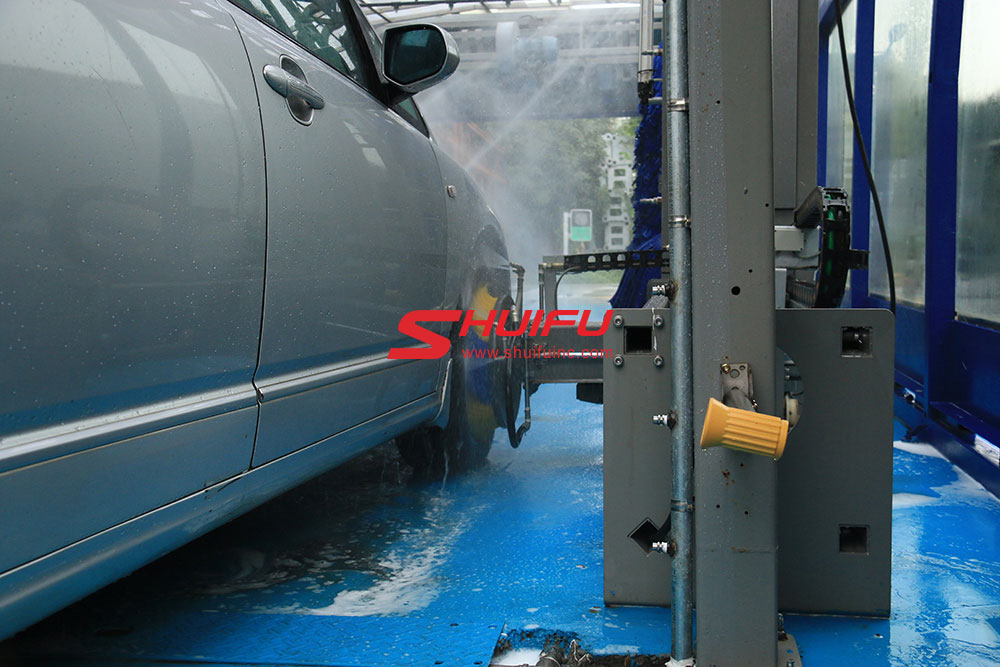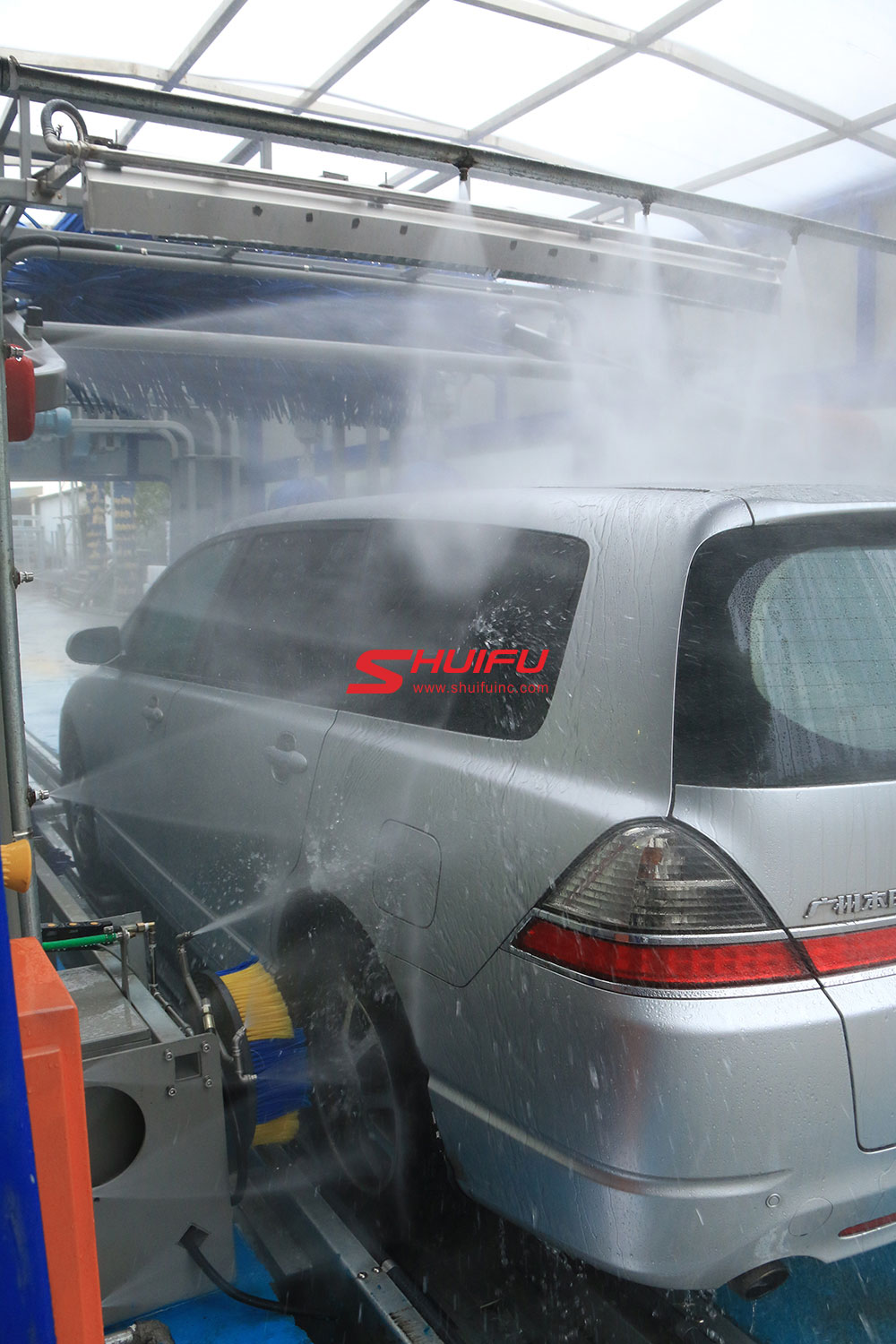 Wheel brushes, with 100 bar high-pressure water come to the wheels together with rotary brushes. Flush out the dirties on wheels / tires / fender. Moving simultanously with brushes and small foot brushes and big vertical brushes.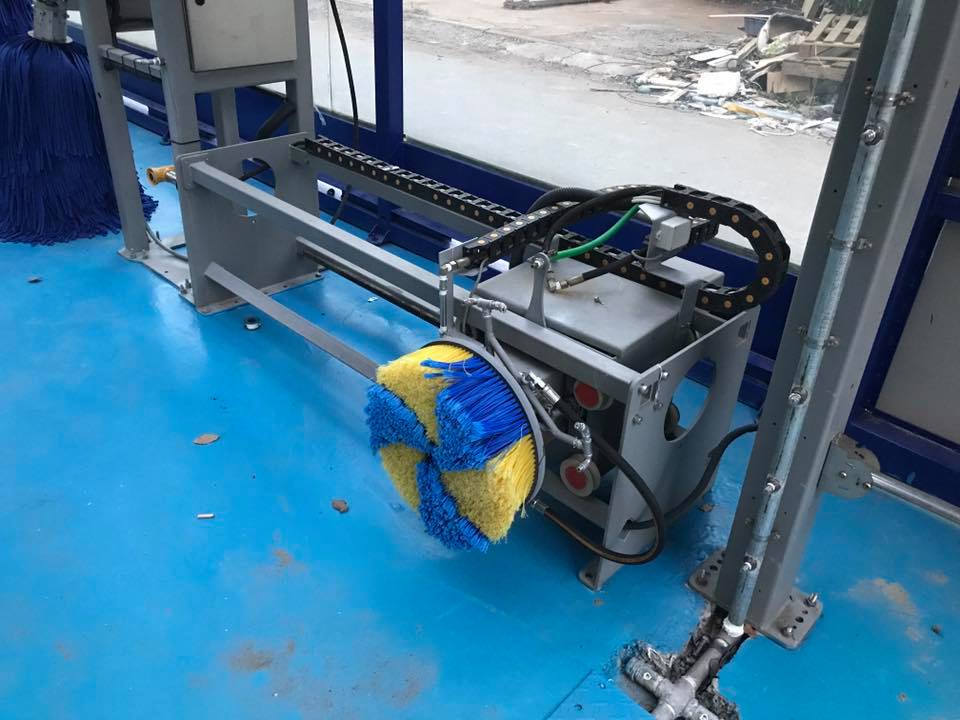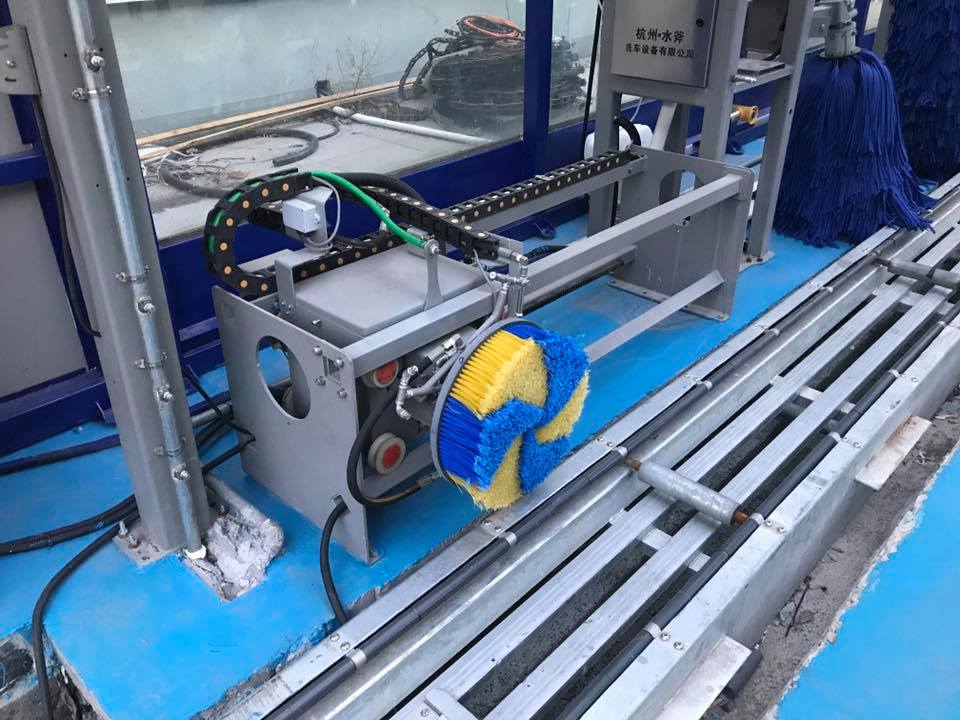 Wheel brushes for double side.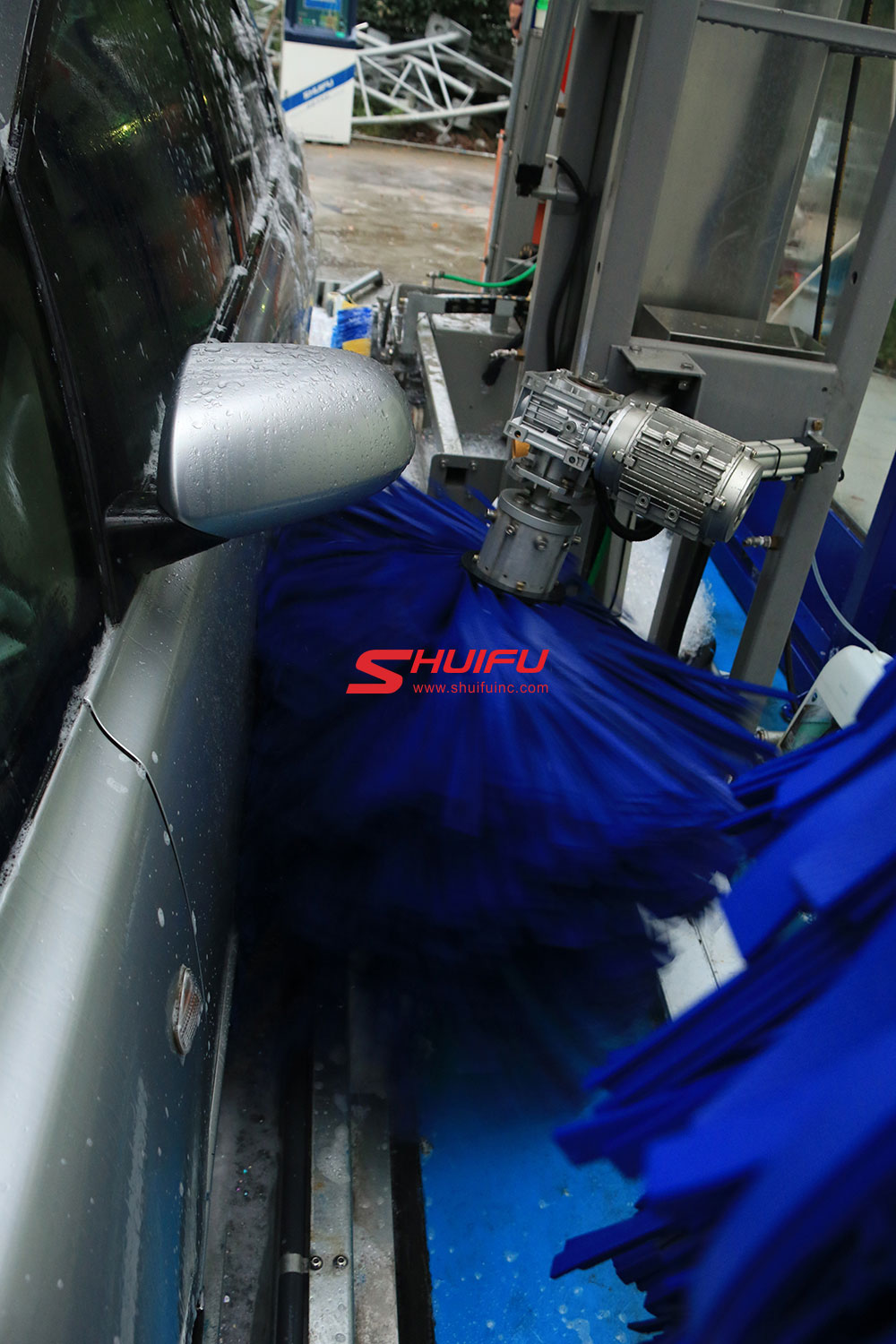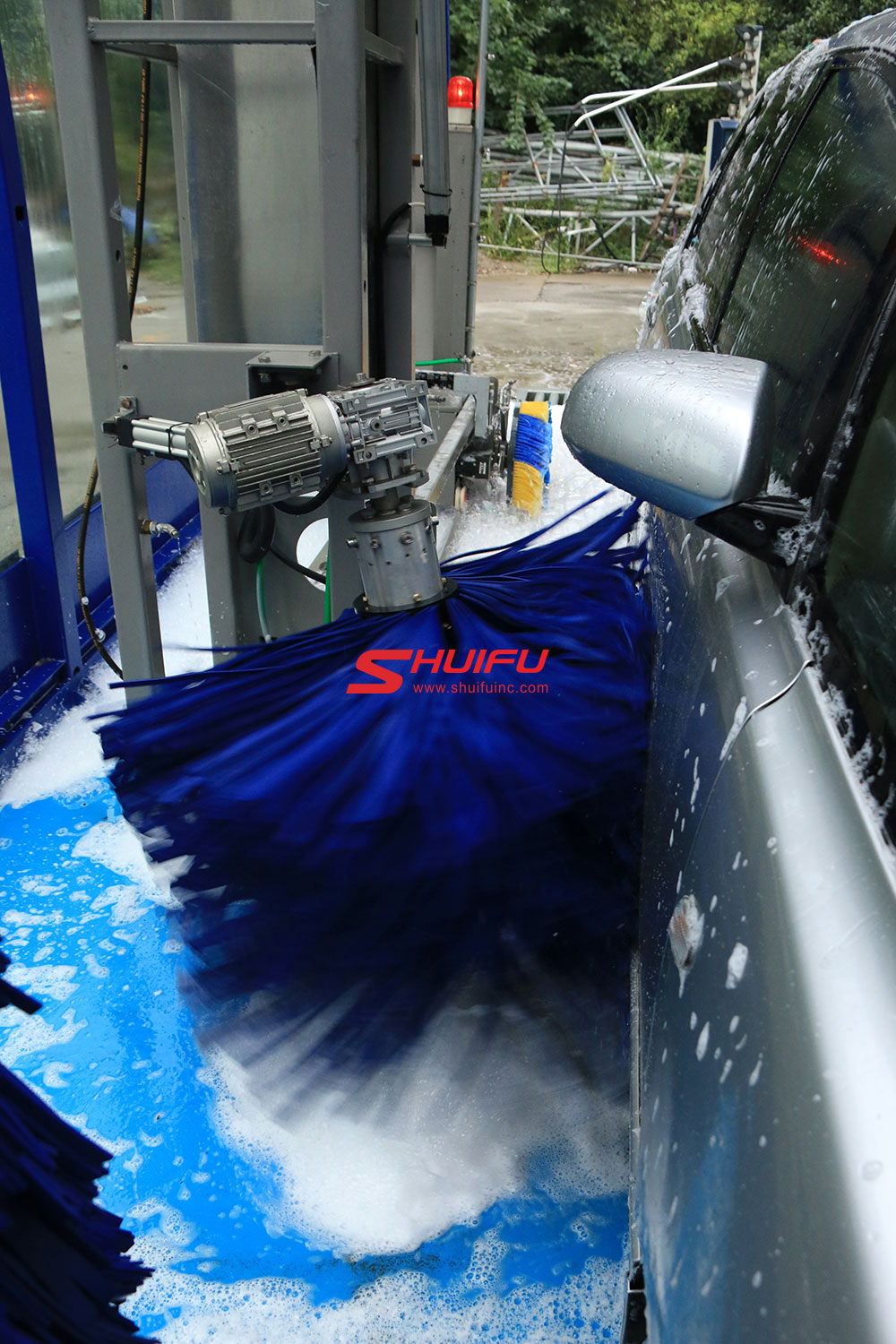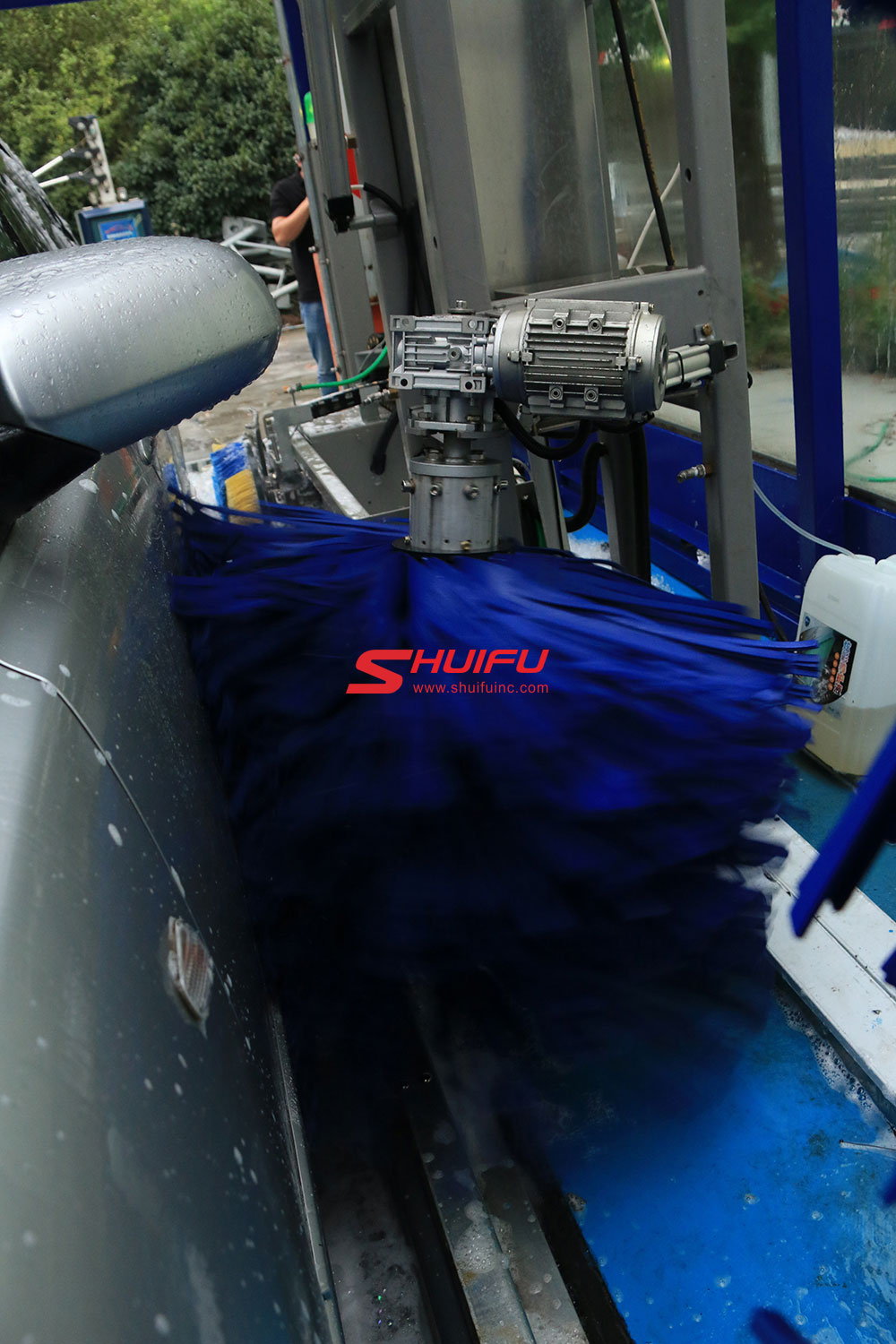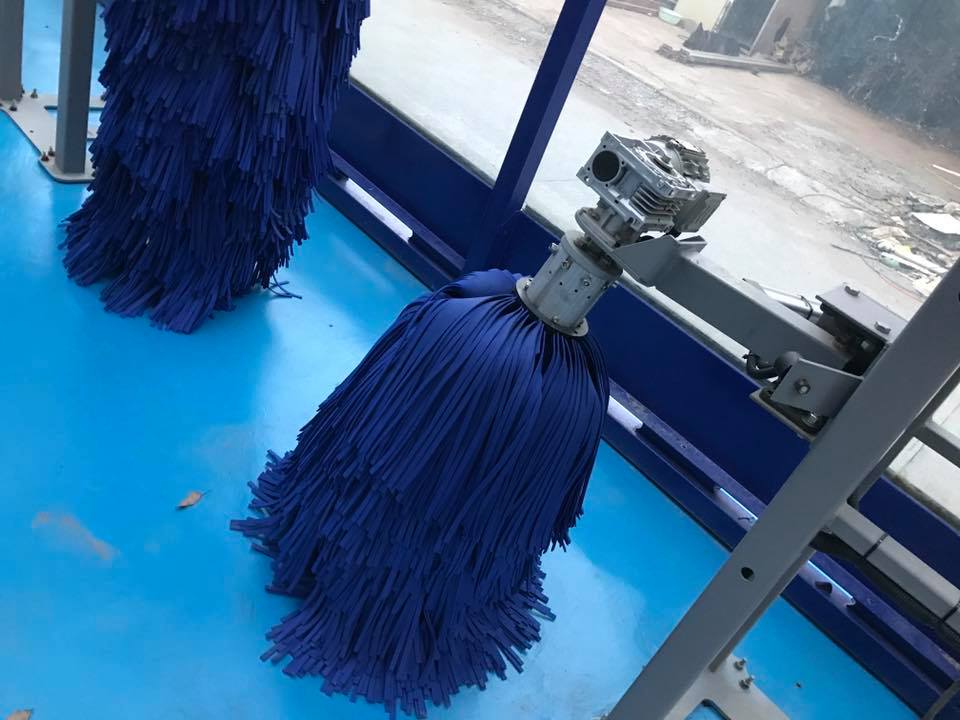 Small foot brushes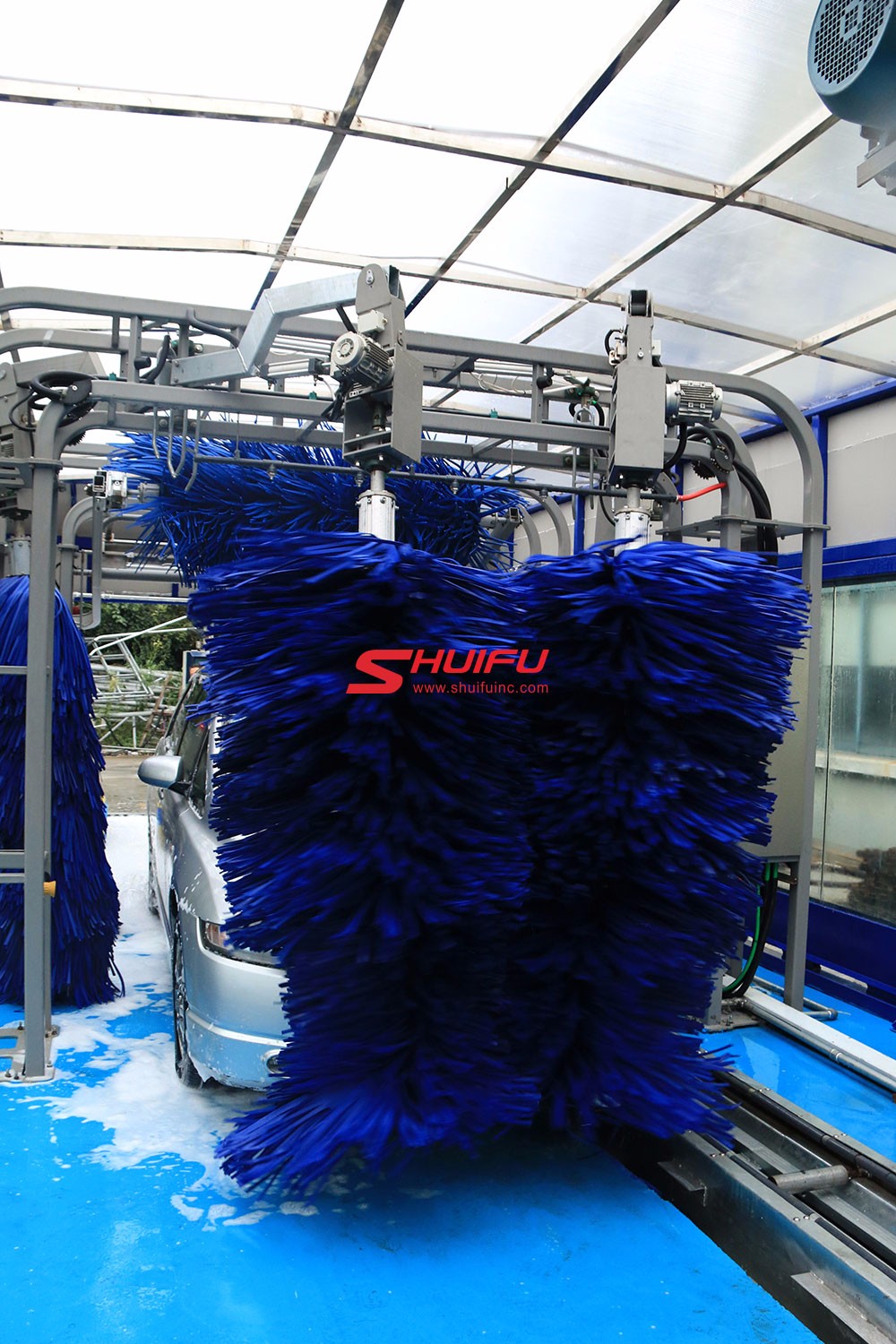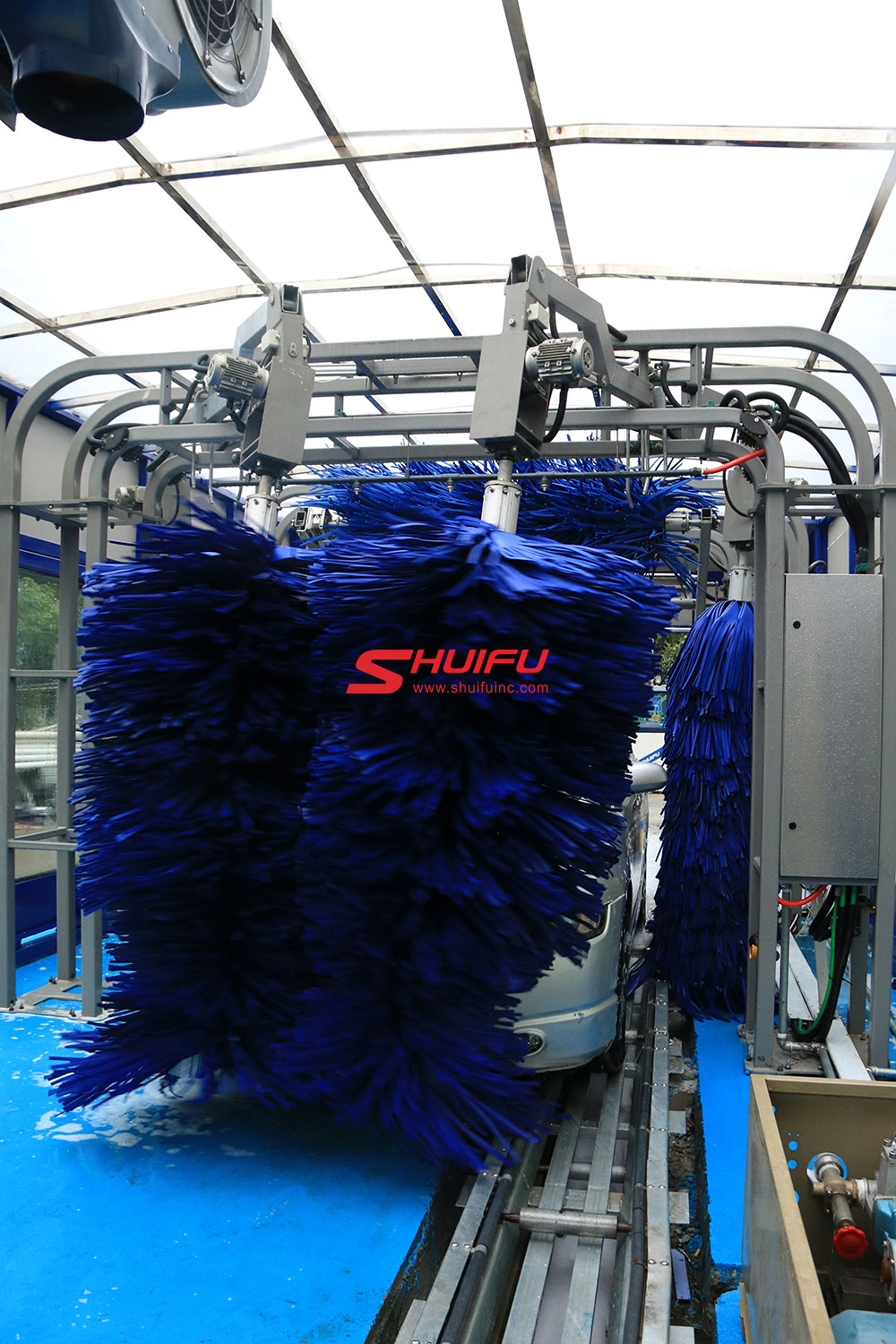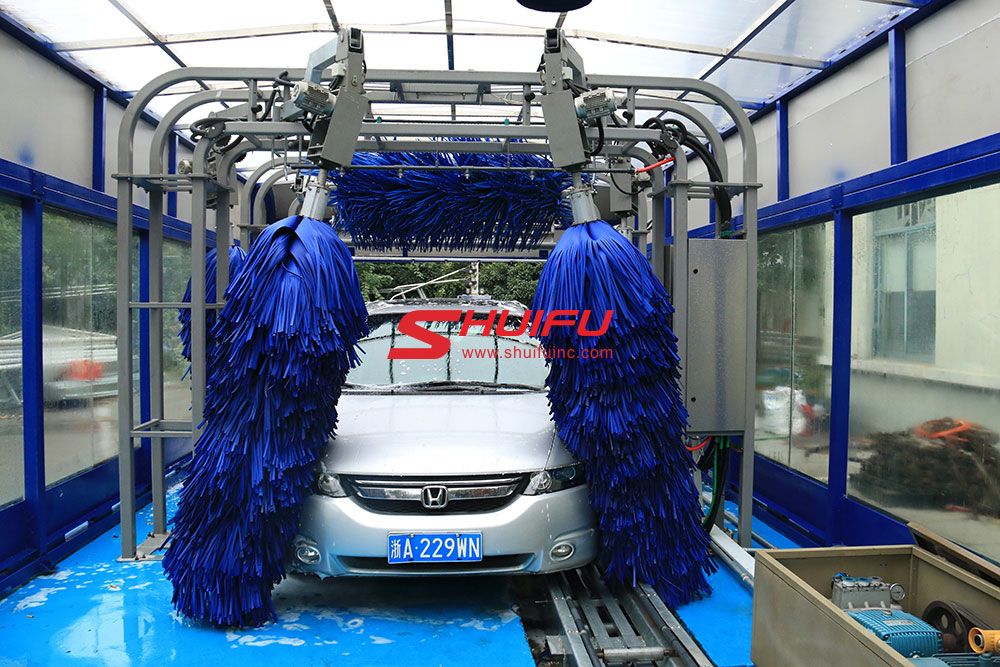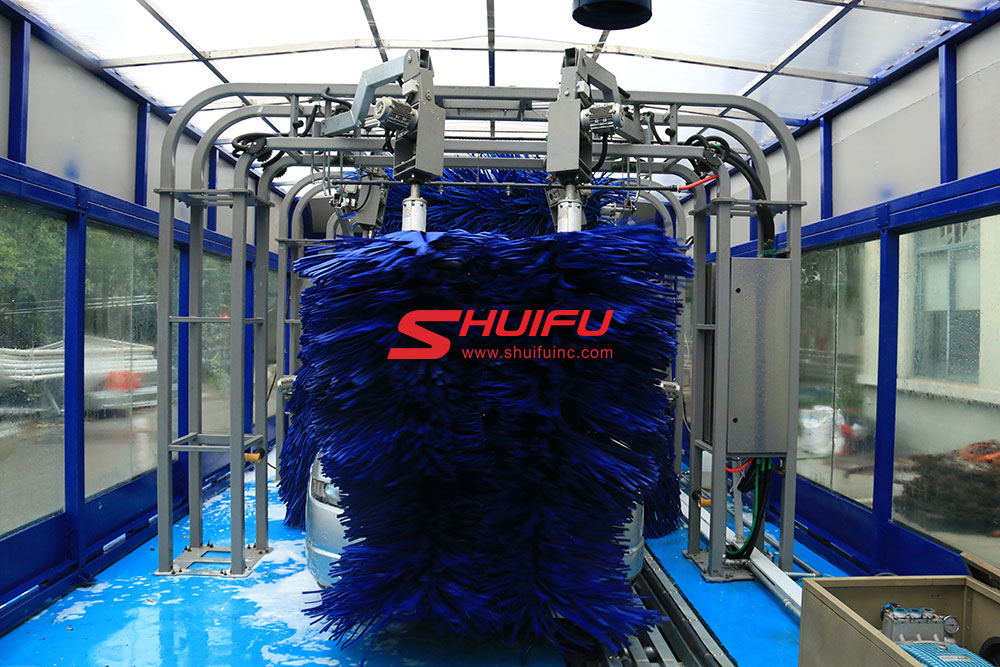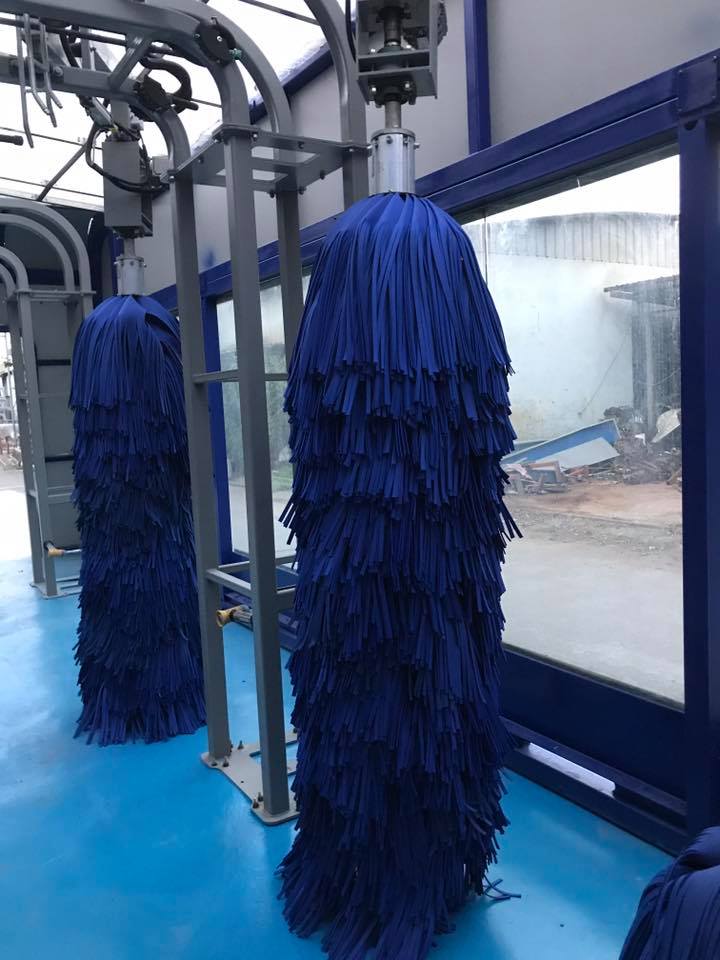 Vertical brushes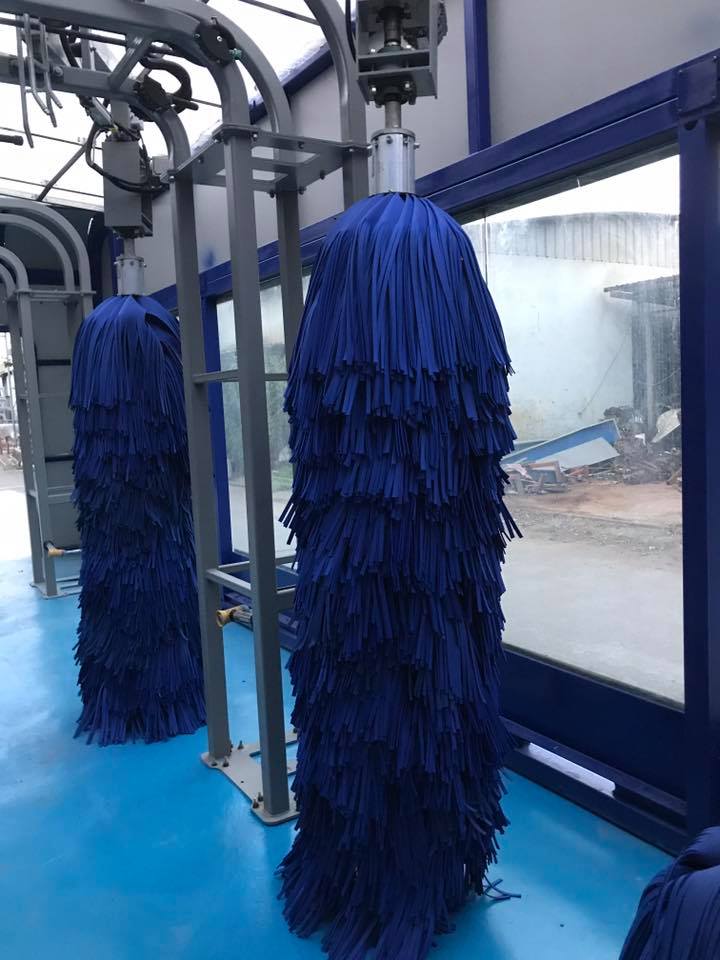 Vertical brushes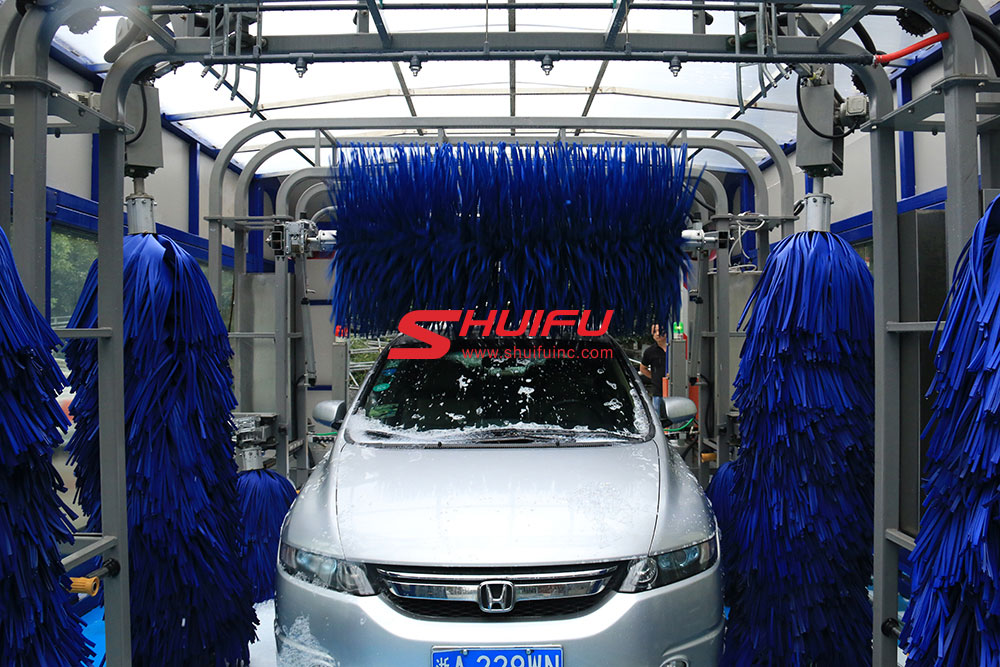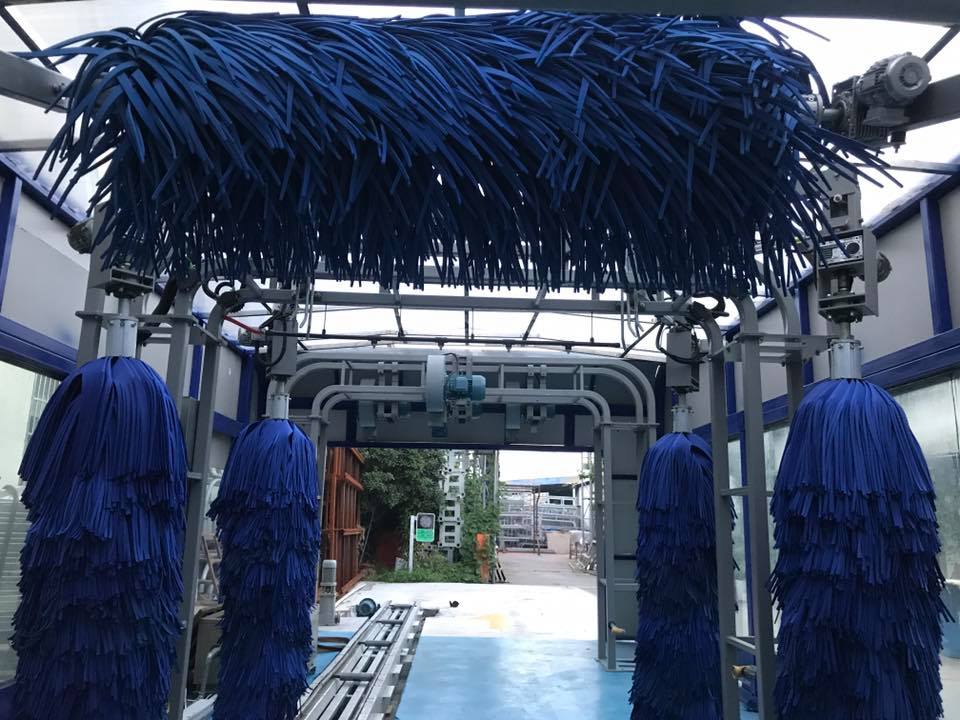 Top brushes for wash tunnel, high-quality fabric brushes lifespan in 400,000~600,000 car washes.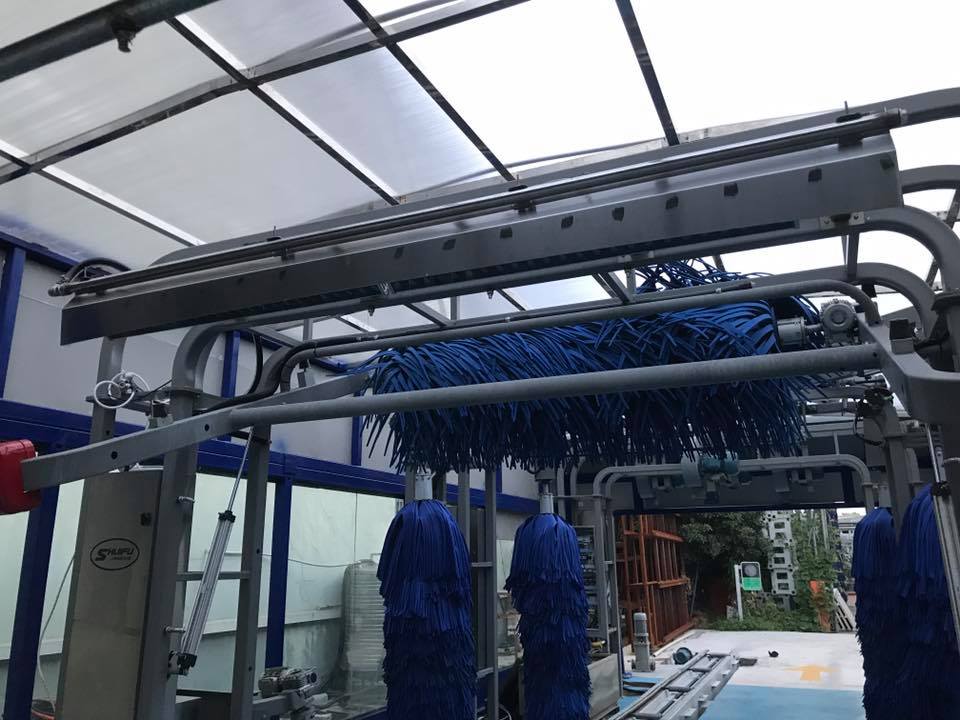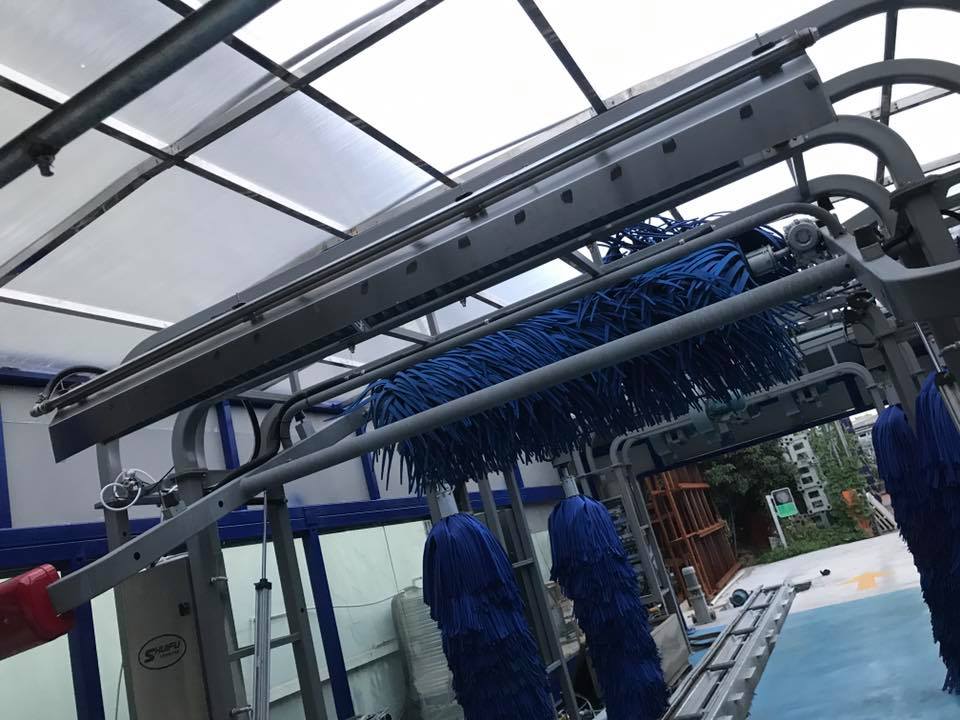 Lava foam / Foamfall / Waterfall / Cascade for autumatic tunnel car wash.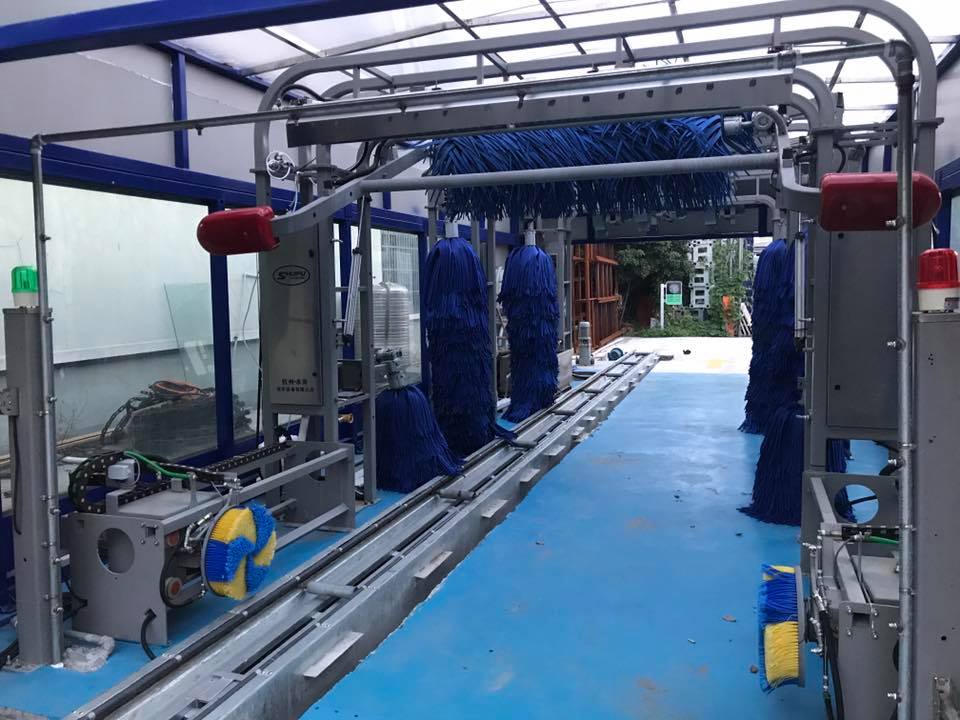 9 brushes for auto wash tunnel, high-quality fabric brushes lifespan in 400,000~600,000 car washes.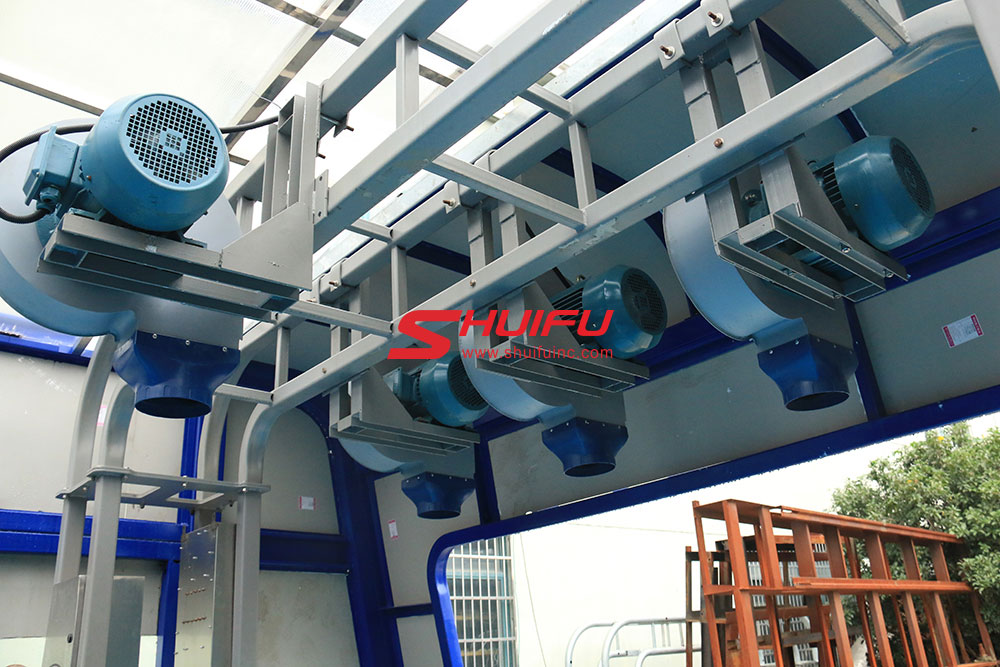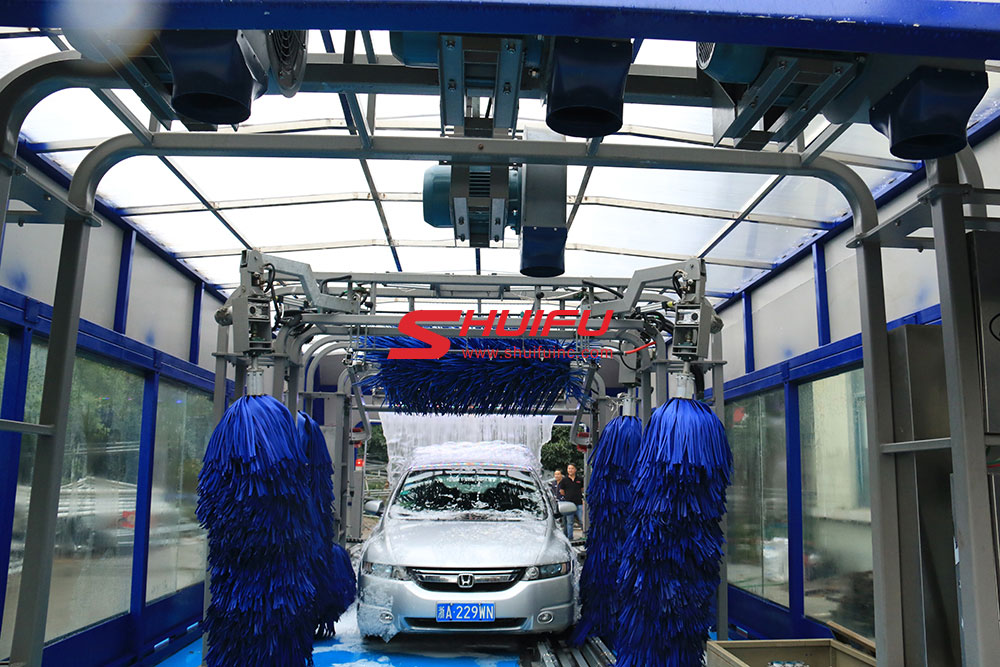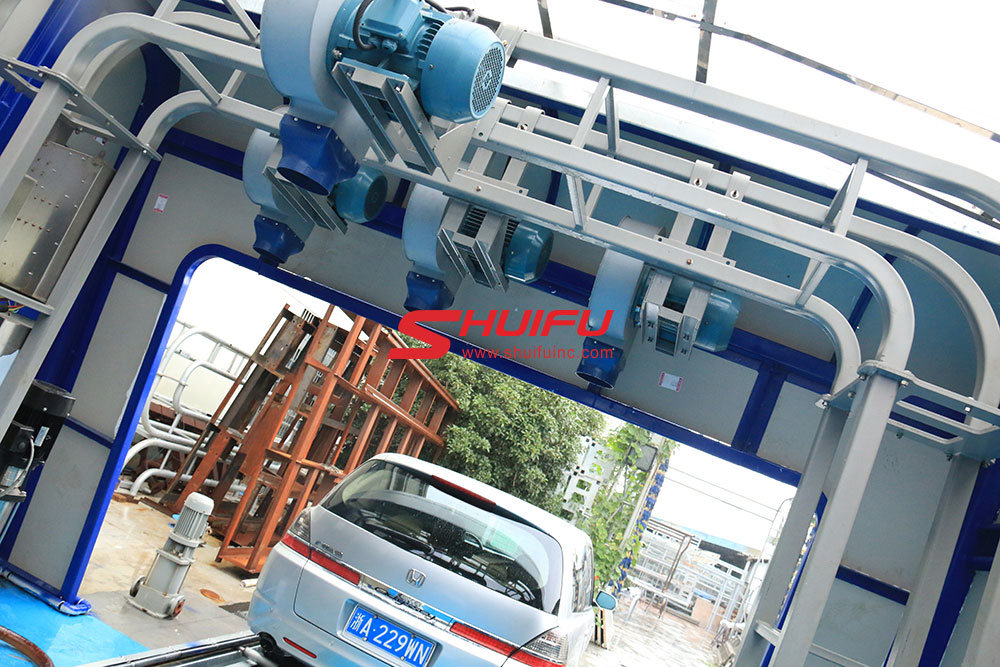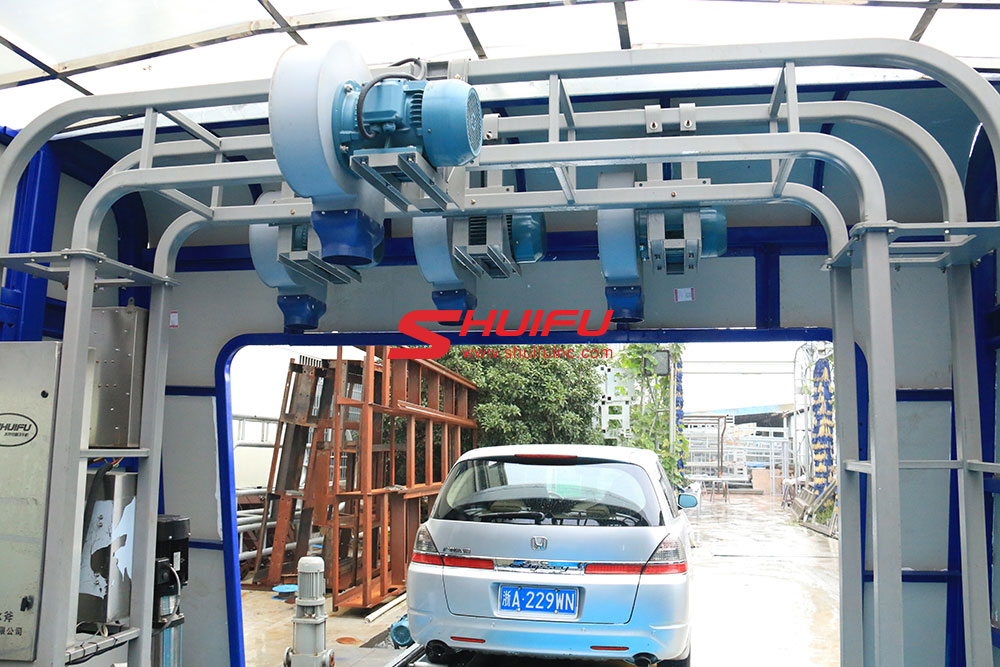 Fixed dryers
Washing Packages for SHUIFU-TUNNEL
Start

High pressure bottomand side washing

Wheel brushes washing (Optional)

High pressure water rinse

Lava foam

Car body brush washing

Water spray

Shampoo spray

Wax spray

Automatic drying

Polishing

End

SHUIFU-TUNNELTunnel Car Wash Machine layout: secure closed design,
Required installation dimension Size: L*W*H=30*4.5*4.2m.
Car washing speed: 60cars/hour.
High quality conveyor with high quality chain and automatic collision avoidance function.
Automatic Conveyor Wash Tunnel CarWash System
SHUIFU-TUNNEL Car Wash Main Technical Parameters as bellow
Model: SHUIFU-TUNNEL
Machine Size: L*W*H=17340*4448*4120mm
Car Cleaning Size: W*H=2300*2300m
Machine Net Weight: 6500KGS
Machine Packing Size: 44.63CBM
Power Supply: 3phase, AC380V 50-60Hz or customized voltage
Total Power: 26.5KW
Electricity Consumption: 0.6KWH-0.8KWH/car
Water Consumption: 110L/Car
Washing Speed: 60cars/hour
Washing Type: Tunnel type continuous washing without stop
SHUIFU Wash Tunnel Main Parts-total 11 brushes
Wheel Washing Brushes: 2pieces
High Pressure Nozzles for Wheel Washing: 4pieces
Big Side Washing Brushes: 4pieces
Top Washing Brush: 1piece
Small Side Washing Brushes: 2pieces
Polishing/Drying Brushes: 2pieces
Automatic Conveyor System: 1set
Automatic Shampoo System: 1set
Automatic Wax System: 1set
High Pressure Rinse System: 1set
High Pressure Bottom and Side WashingSystem: 1set
Automatic Fixed Drying System: 1set, 5.5KW/Blower, total 4pieces blowers22KW.
Fixed drying system+polishing brushescombined drying, 100% drying car, very suitable for cold place carwashing.
Big Arch Shell: 1set, Optional
Machine Frame: Hot galvanization treatment and torque tube imported pneumatic components
Waterproof Standard: National standard level 4
Control Type: PLC and color touch screen
SHUIFU Wash Tunnel Functions
Automatic high pressure side washing: Yes
Automatic high pressure bottom washing: Yes
Automatic wheel brush system with highpressure washing: Yes
Automatic water spray: Yes
Automatic shampoo spray: Yes
Automatic wax spray: Yes
Automatic fixed blowers drying+polishingbrushes combined drying system: Yes, 100% drying car
Automatic polishing system: Yes, chamois leather materials
Machine Features
1. Independent steel frame structure - If there were problem about one of structures, this group structure doesn't affect the functions of the rest three steel structures.
The buyers just replace one component to repair the machine if there were damage about any component.
2. Antirust process: hot galvanizing-Machine frame uses high quality section bar steel tubeand galvanized pipe with features high strength and high performance. The steelsurface is treated with sand blast, hot galvanizing and epoxy coating. The lifespan of machine frame is above 10years.
SHUIFU-TUNNEL New steel frame: high quality galvanized square tube, all cables and waterlines inside steel frame.
3. Highquality brush-Imported brush can wash 400000Cars. Brush bar is made by highquality alloy section bar with features high strength, no distort and nodeformation.
4. Highpressure spray nozzle and high pressure prewashing-Spray nozzle is made byforged alloy, no rust and good performance under high pressure. The angle ofspray nozzle is adjustable according to the car. 90KGS high pressure water canclean mud and sand on the surface of the car to prevent brushes scratching carpaint.
5. PLC-Delta brand PLC can adoptbad operating environment, strong anti-interference ability, high reliabilityand high system stability.
6. Motor-IP76high waterproof motor, low noise, low failure rate and long life span.
7. Pneumatic Components-AIRTAC brandpneumatic components make sure that air circuit is in good condition.
8. Induction System-Photoelectricsensor and approach switch uses Japan Omron brand with features of highprecision, fast response and non-contact.
9. Protection System-Relay, ACcontactor uses Schneider brand. The machine is equipped with earth leakageprotection.
HighPressure Prewashing for chassis and car sides to clean sands and dirt onvehicle surface so that brushes don't scratch car painting.
WheelBrush washing with High Presure rinse for cleaning car wheels.
4 Pieces blowers (5.5KW/blower, total 22KW) fixed drying system+polishing brushes combined drying car, 100% drying water.
Delivery Package for 1 Set SHUIFU-Tunnel
1*40GP container is required for 1 set Tunnel machine
Machine in plywood box
12Packages
G.W.=9000KGS
Total Packing Size=50CBM
More pictures in View Wash Tunnel Gallery