Automatic car wash machine installation finished. SHUIFU axe overhead Touchless car wash equpiment is an innovative machine for carwash industry.
The core innovative idea is overriding the traditional washing machine by brushes, here with Touchless car wash system, the operators not be afraid of potential risks of scratch paint of vehicles. The 360 degree rotary washing arm offer touchfree high-pressure water to clean the cars, the most important things is that it not only bring the HP high-pressure water. It bring the features of:
Intelligent fully-automatic operating systems, 24 hours self-service card reader payment system.

Smart 360 technology for fast cleaning every corner of vehicles

Intelligent liquid dispenser for apply presoaks, tri-colors foam, shampoo, wax.

Innovative suspension system with effortless rails.

Unique embedded fast dry/blower system.

Digital voice security alarm system.

Faulty self-checking system.

Automatic collision avoidance.

One key anti-frozen system.

E-Chain Utility Routing.

Staple Open Wash Bay – without overhead design, no floor steel for customers load car easily.
With these features, the machine can clean the cars completely.

Automatic car wash machine AXE OVERHEAD touchless carwash system installation finished in Asia
Gallery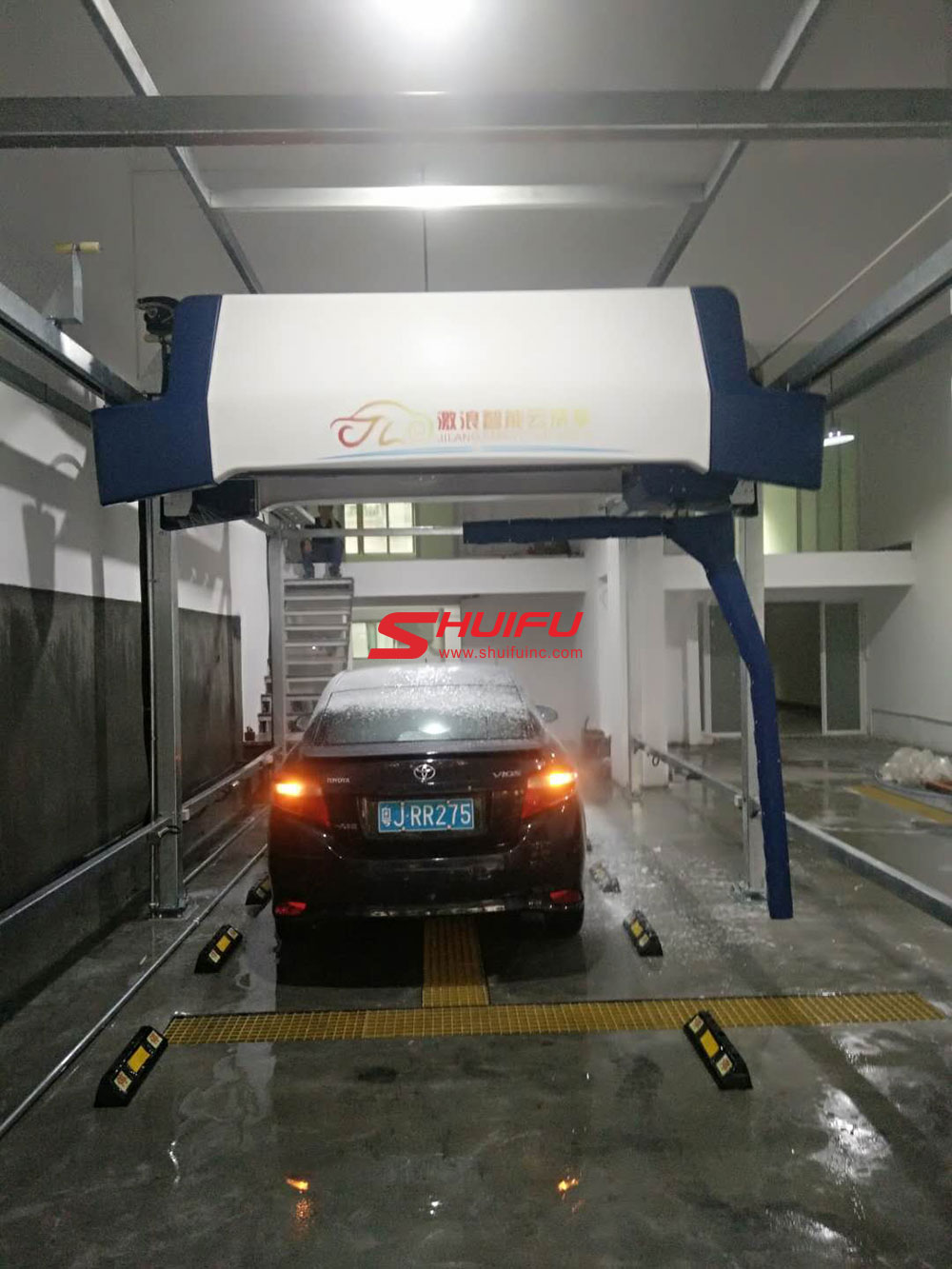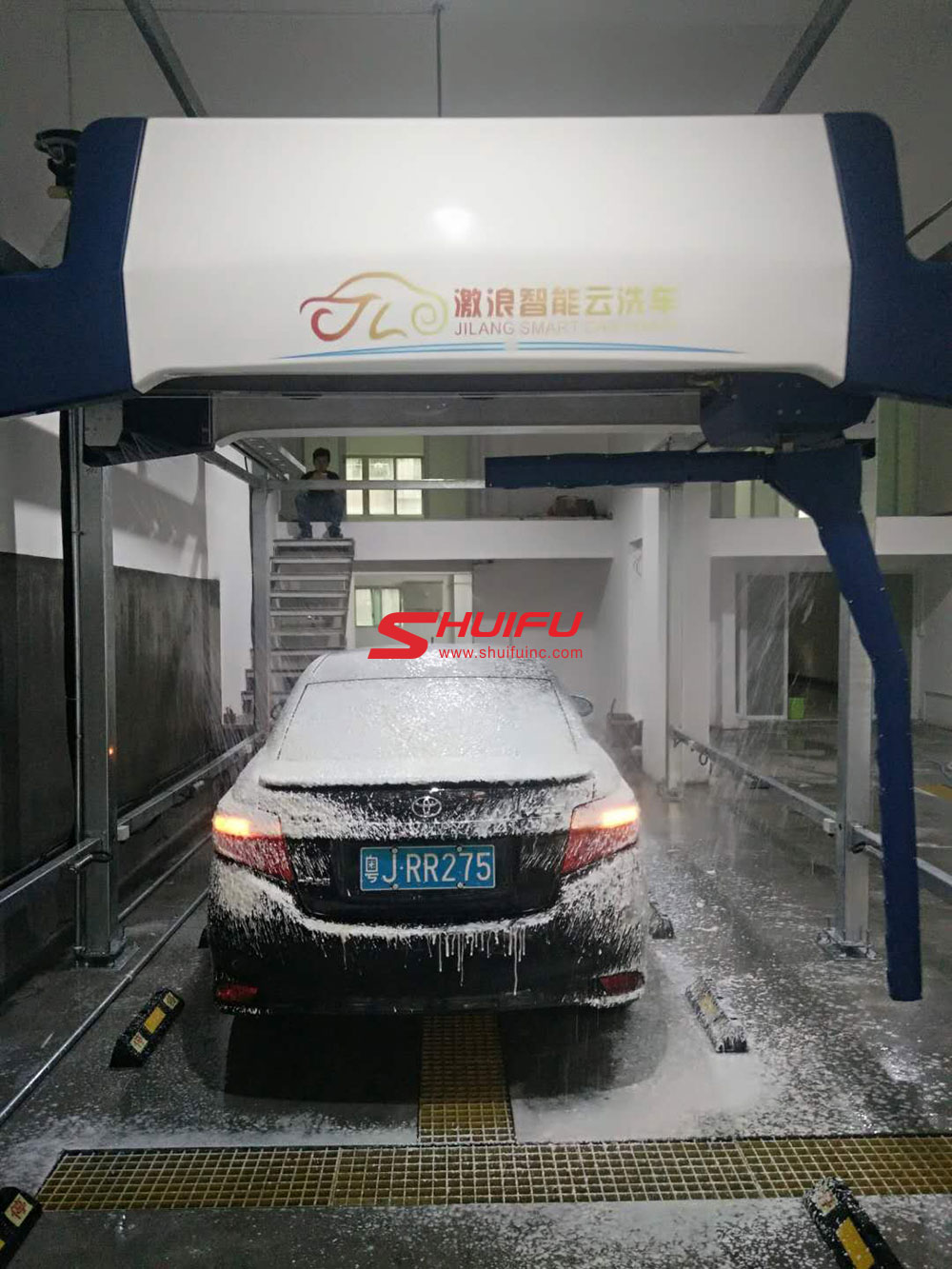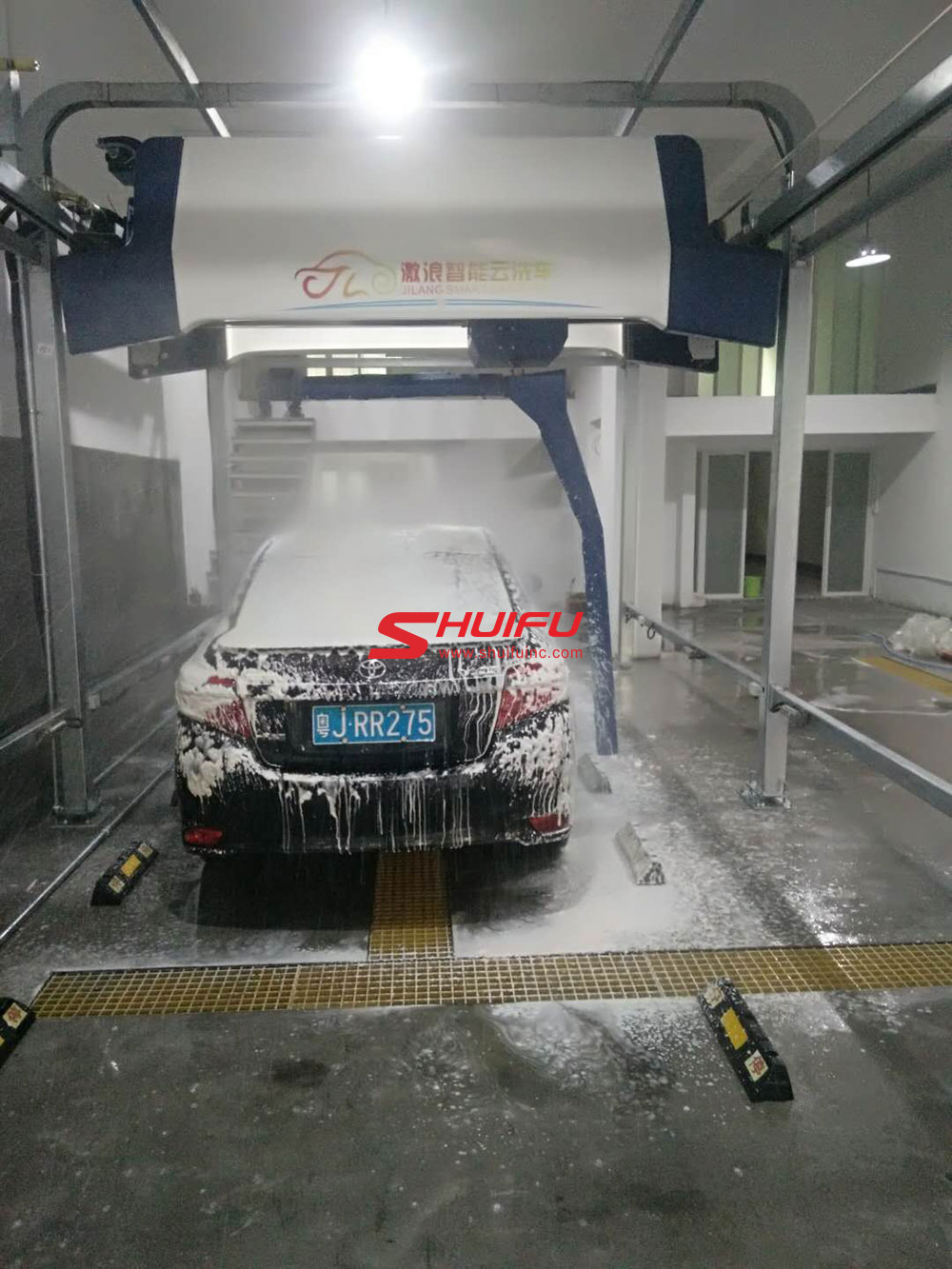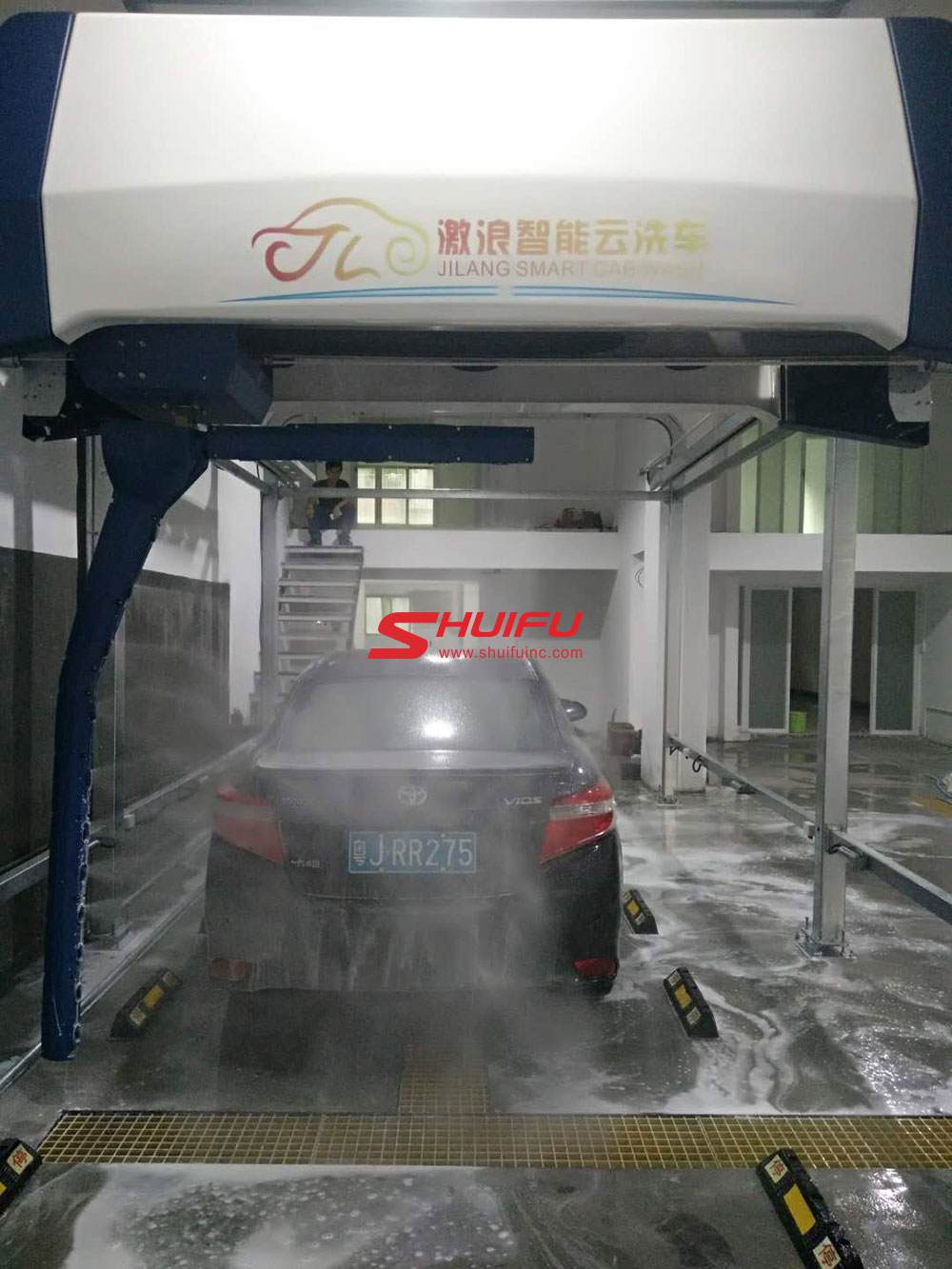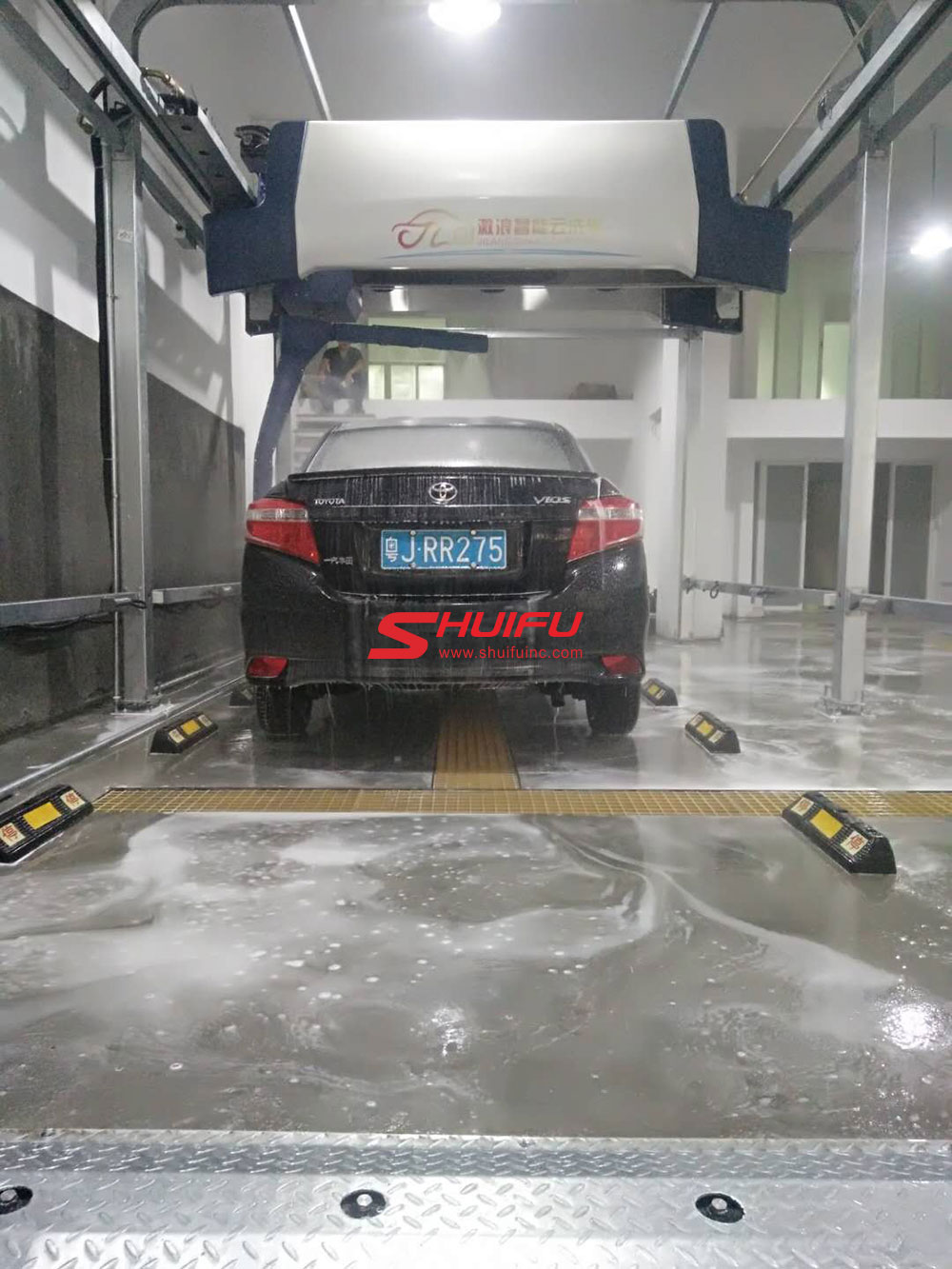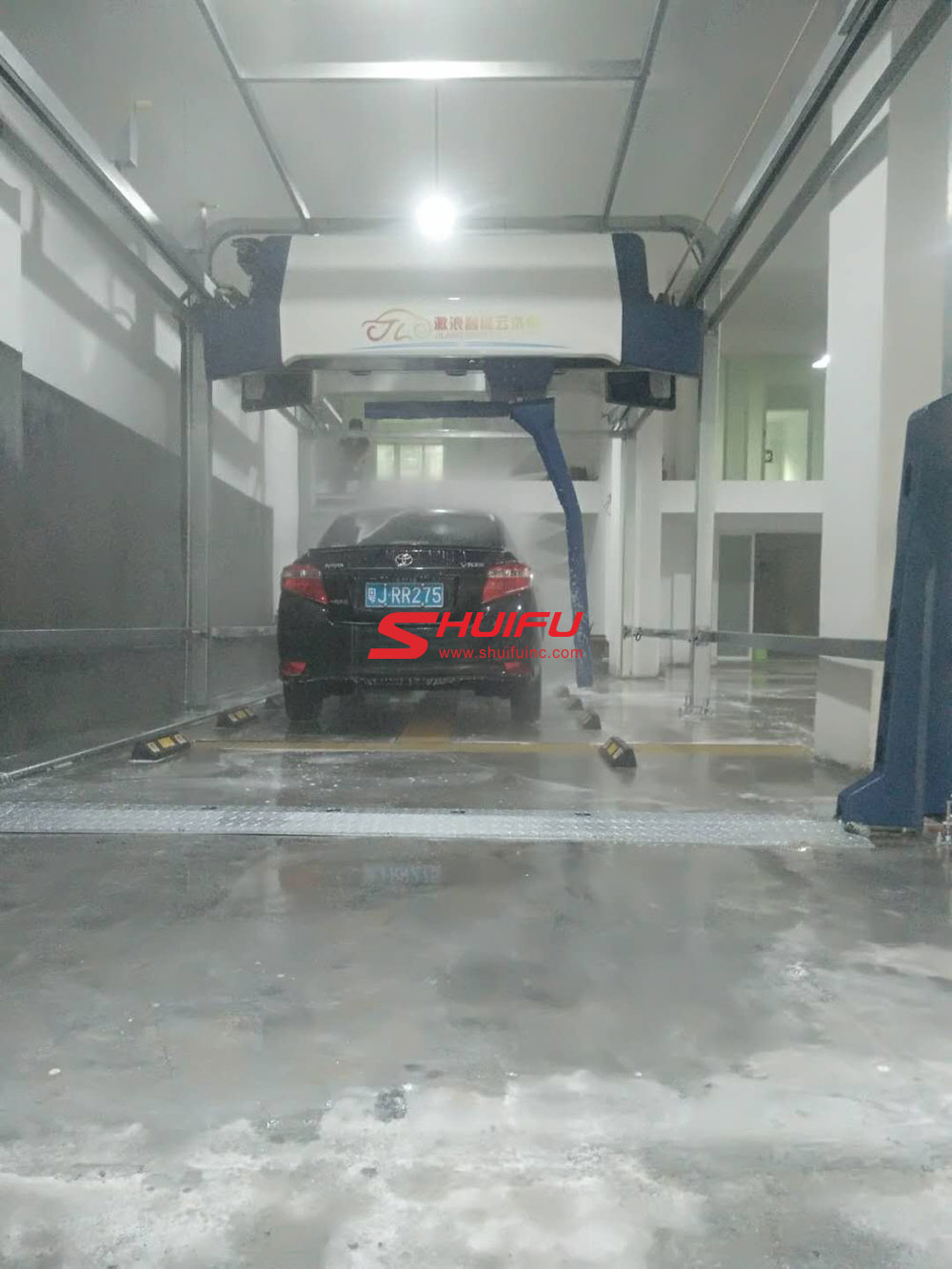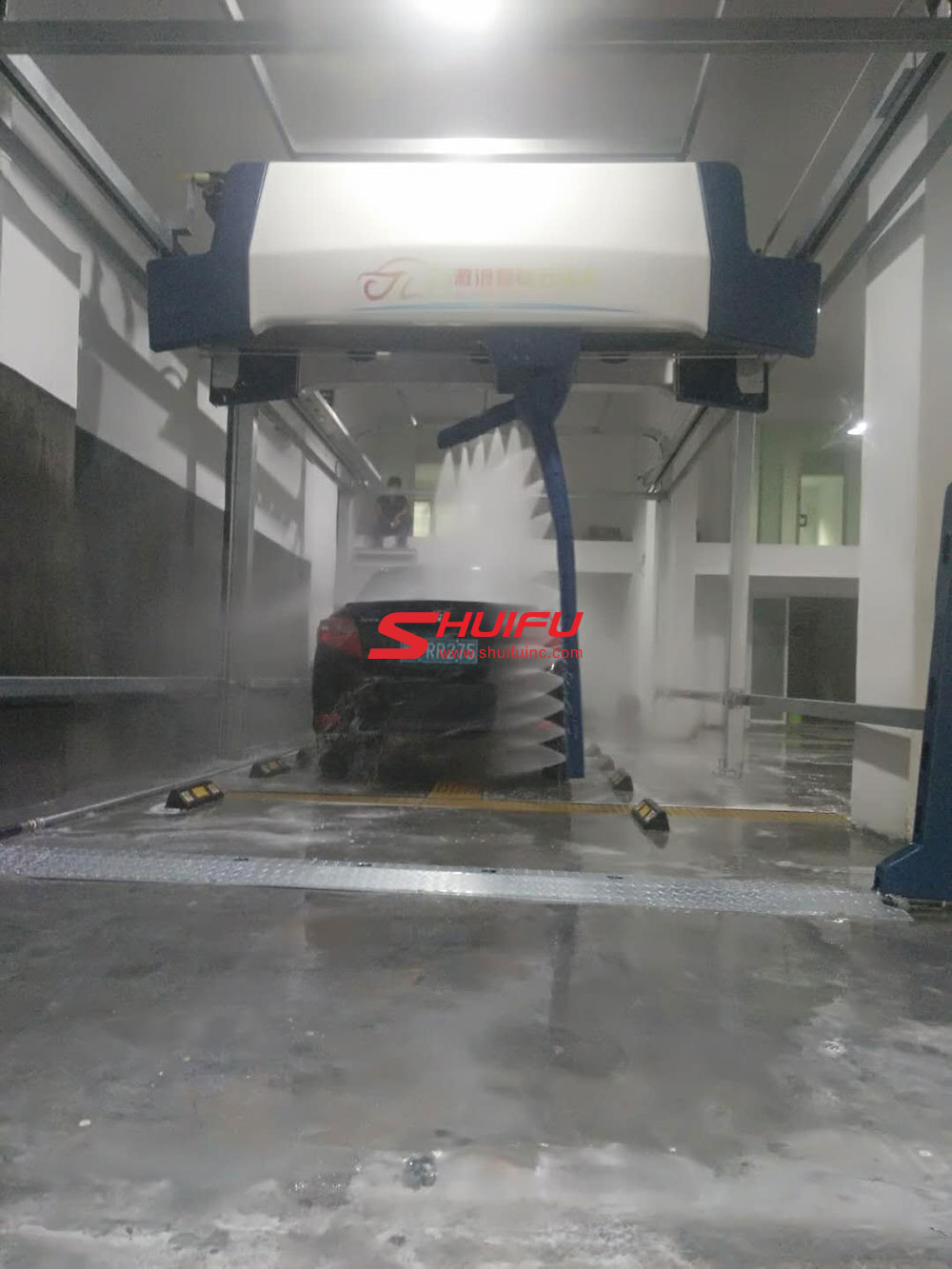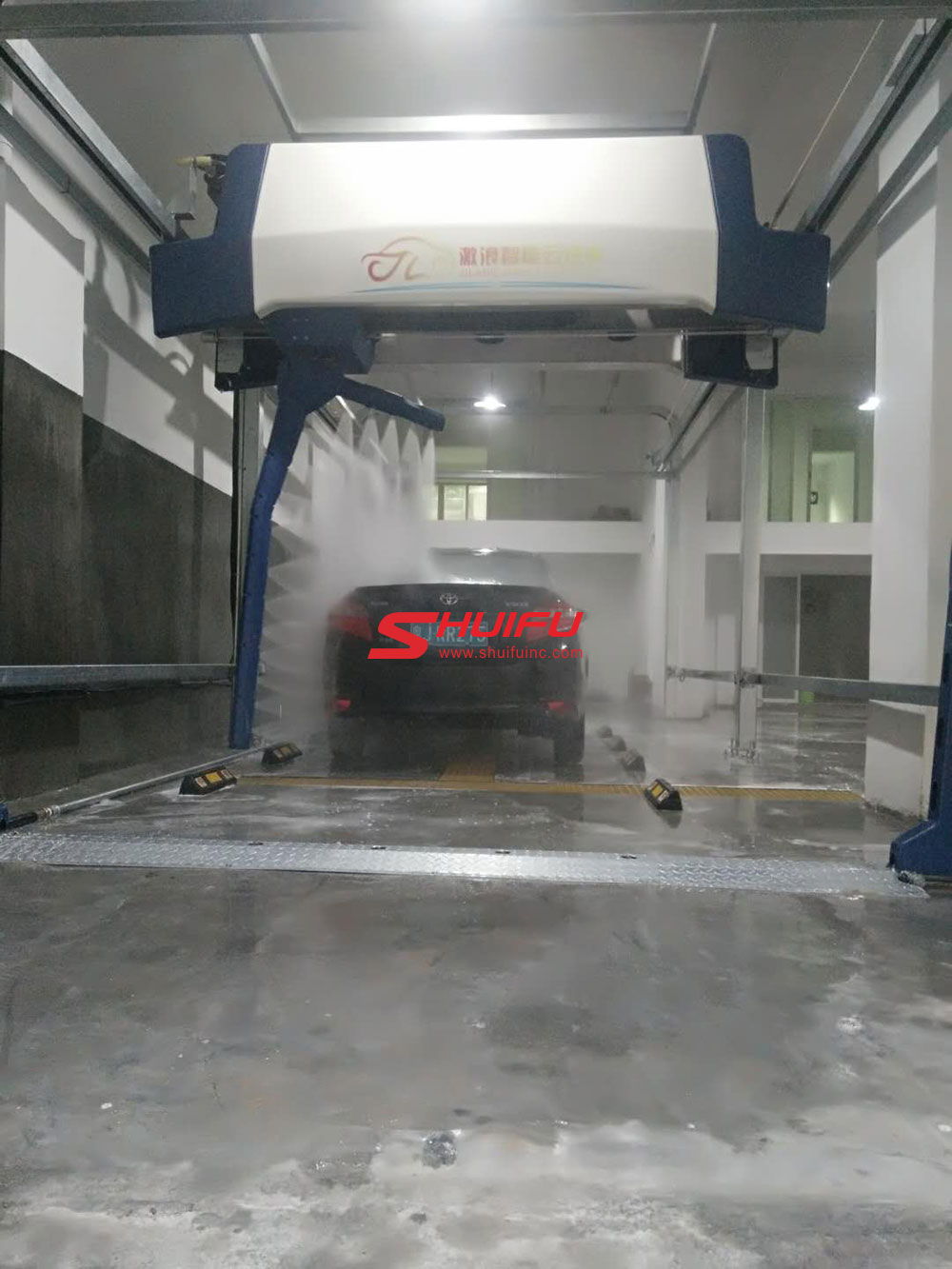 For more information please consult:
HANGZHOU SHUIFU CAR WASH EQUIPMENT CO.,LTD
Mr Michael.He
Email: [email protected]
Mobile/Whatsapp: +86-13736460260
Skype: hbklove8
http://www.shuifuinc.com/
https://www.facebook.com/shuifucarwash/
Address: QianNong First Road No.2, Qianjiang Farm, Xiaoshang District, Hangzhou City, Zhejiang, China